Thailand considers reopening plan for tourists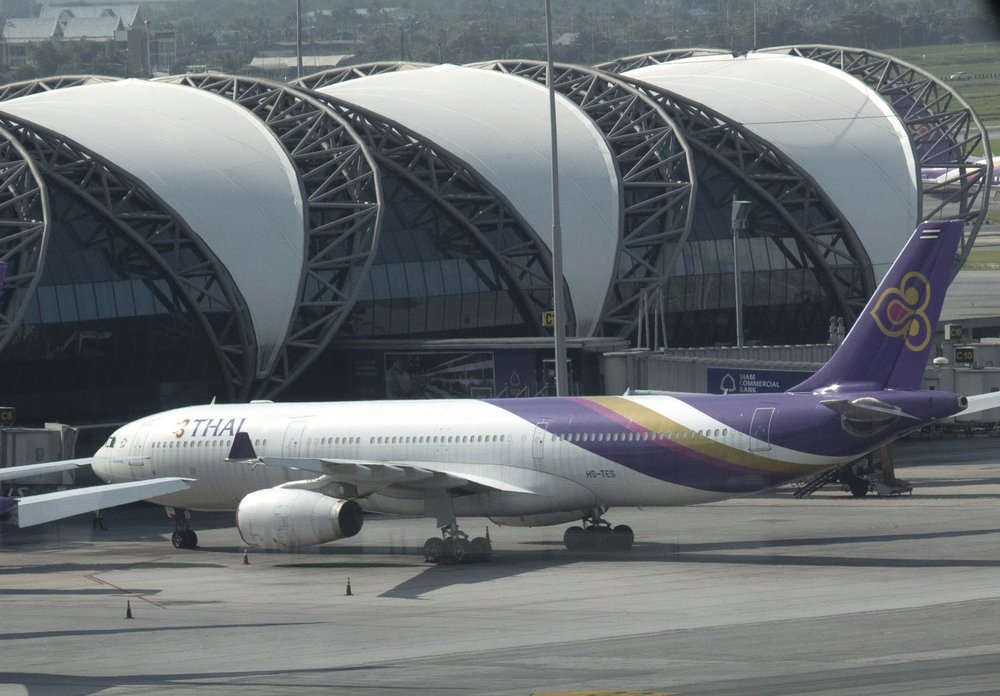 A Thai Airways jet sits on the tarmac at the Suvarnabhumi Airport in Bangkok, Thailand, Monday, Sept. 14, 2020. (Photo: AP)
Thailand's Cabinet has approved in principle a plan to reopen the country to tourists by issuing special renewable 90-day visas and limiting their numbers to 1,200 a month.
Deputy Government Spokeswoman Traisulee Traisaranakul says the program, proposed to begin next month, is an effort to boost the coronavirus-battered economy, especially the tourism sector.
Under the plan, visitors would stay in quarantine at a hotel or hospital for 14 days on arrival and show confirmation they've made arrangements for long-term accommodations. The cost of the "special tourist visa" would be 2,000 baht ($64), with the same charge for each of two allowed renewals.
Thai health officials on Tuesday reported five new cases, from people arriving from abroad. That brings the confirmed total to 3,480 cases and 58 dead.