99 Thai MPs lodge joint constitution amendment bid to stop senators from casting votes for future PM
BANGKOK, Sept. 8 (Xinhua) -- A total of 99 MPs in Thailand filed a joint motion for constitution amendment on Tuesday in a fresh effort to stop all senators from casting votes for a future prime minister.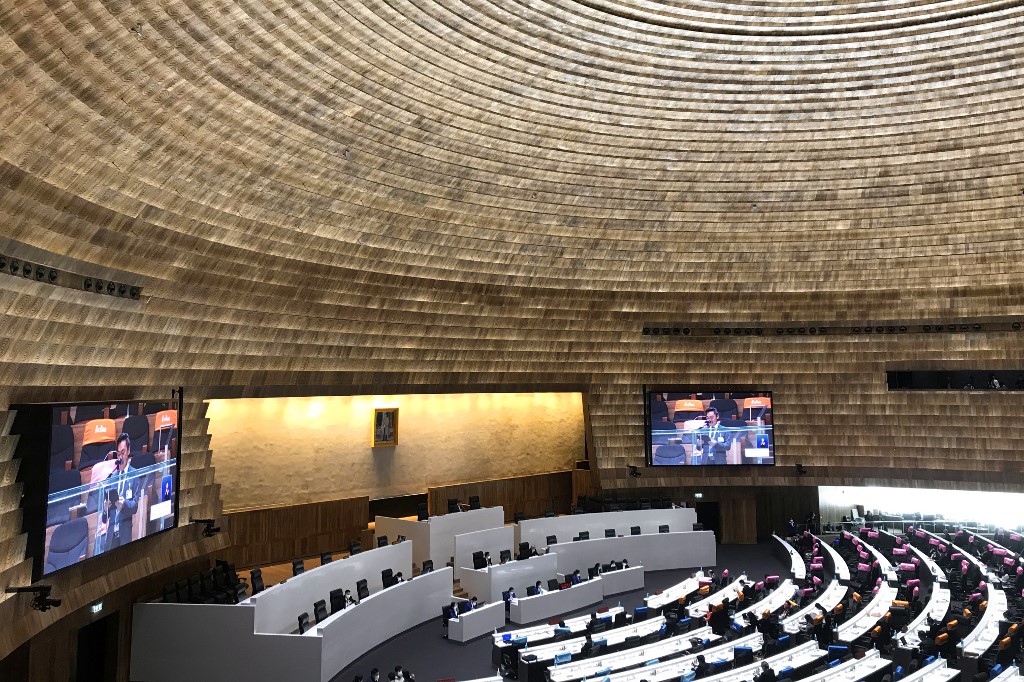 Members of the Thai parliament attend a session in the newly inaugurated parliament building in the historic quarter in Bangkok on May 27, 2020. (File photo: AFP)
A total of 76 opposition MPs and 23 government MPs lodged the joint bid to amend the 2017 constitution's Section 272 under which the 250 senators, earlier handpicked by Prime Minister Prayut Chan-o-cha, can take part in the voting for a post-election prime minister as they just did for the current one last year.
Tuesday's charter amendment bid is primarily meant to deny the legislators in the Senate such decisive role alongside those in the House of Representatives in the picking of the future head of government.
The 76 lawmakers in the opposition bloc, who signed up for the fresh charter amendment bid, include 54 MPs of the Move Forward Party, 10 MPs of the Thai Liberal Party, six MPs of the Prachachat Party, five MPs of the Puea Chat Party and one MP of the Thai People Power Party.
The 23 legislators of the government parties, who endorsed the amendment bid, include 16 MPs of the Democrat Party, one MP of the Bhumjaithai Party, one MP of the Chartthaipattana Party and those of five splinter parties, each of which only has one MP and is practically viewed as a partner of the coalition government.
Nevertheless, the Pheu Thai Party, the biggest opposition party, has declined to join Tuesday's move among the MPs on both sides of the parliament aisle and apparently preferred to focus on the planned amendment to the constitution's Section 256 instead.
A separate motion has been earlier lodged at parliament to amend Section 256 to pave way for the setting up of the so-called Constitution Drafting Committee, members of which may include some who might be elected by the people and others who might be named by the prime minister.