Turkish, US presidents hold talks on Syria, bilateral issues over phone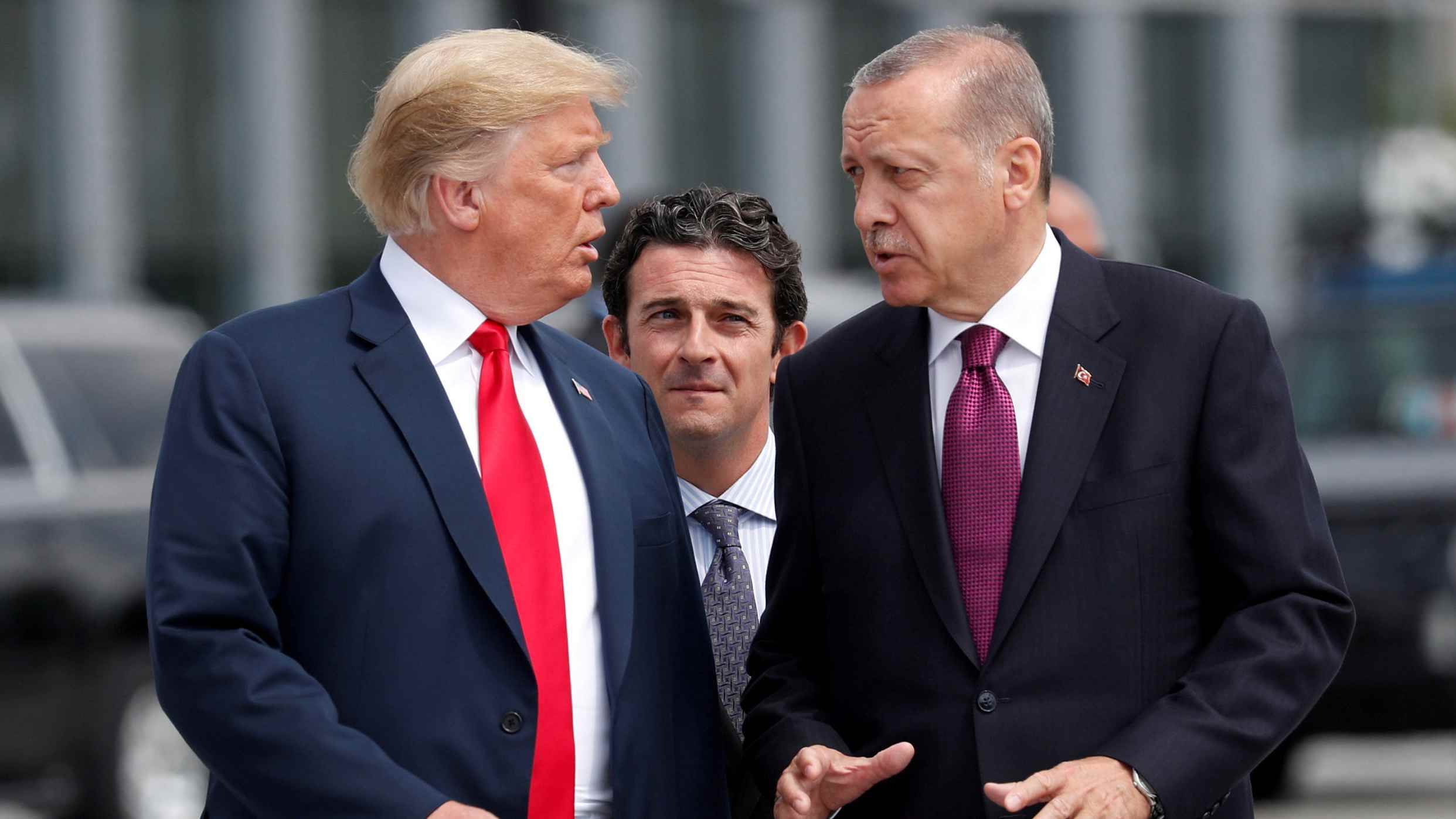 (Photo: CGTN)
ANKARA, Sept. 23 (Xinhua) -- Turkish President Recep Tayyip Erdogan discussed regional developments and Syrian issue in a phone call with his US counterpart Donald Trump on Sunday, Turkish Daily News reported on Monday.
Erdogan and Trump talked during their conversation about the Syrian crisis as well as bilateral and regional issues, a statement by the Turkish presidency said.
The Turkish leader is in New York, the United States, since Saturday to attend the United Nations General Assembly.
Before departing from Turkey, Erdogan told reporters that he would discuss with Trump the US continued support for Syrian Kurdish fighters which his country considers as terrorists.
In early August, Turkey and the United States agreed to set up a safe zone in northeastern Syria that would ease Turkey's security concerns and develop a peace corridor to facilitate the safe return of refugees to their homeland.
However, the buffer zone has not been created yet and Ankara blames Washington for the delay of the implementation.
In New York, Erdogan also met with US Senator Lindsey Graham, one of Trump's closest congressional allies, in an effort to mend an alliance strained over differences in Syria and the recent acquisition by Turkey of Russian missile defense systems, Turkish officials said.