US hospital reports 2 cases of mysterious syndrome
People's Daily
1589922334000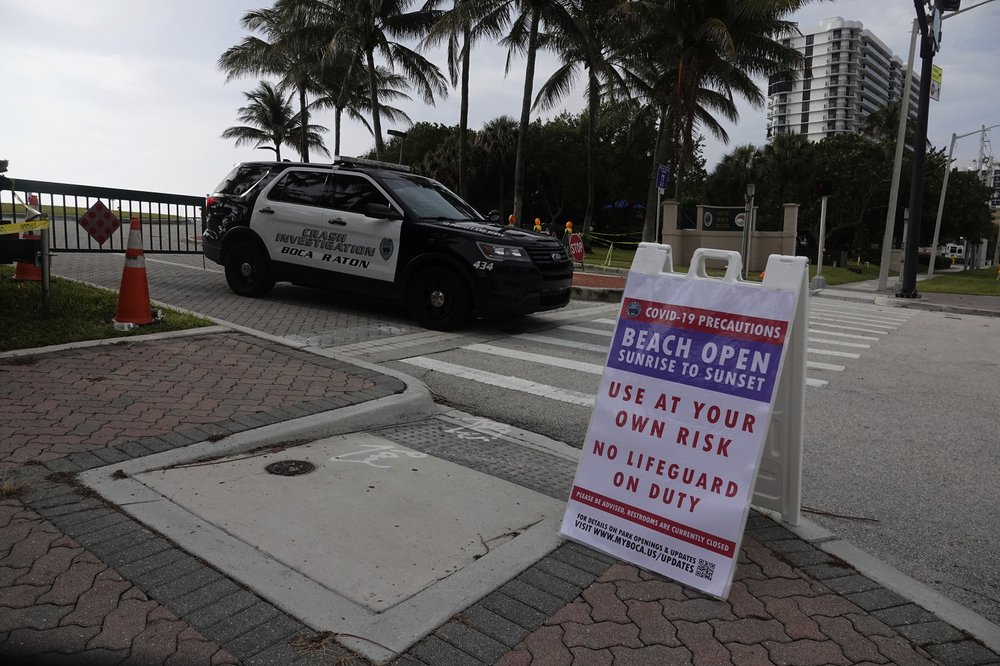 Beaches in Boca Raton opened Monday, May 18, 2020, as part of the Palm Beach County Beach reopening. (Photo: AP)
A children's hospital in Miami has reported what could be the first cases in Florida of a rare inflammatory syndrome affecting some children with the coronavirus.
Both patients are in the pediatric ICU but showing signs of improvement, Jackson Health System said in an email statement.
COVID-19 is far less common in children than adults, and doctors say most infected children develop only mild symptoms. But New York State has been seeing more cases of this mysterious syndrome, which affects blood vessels and organs and has symptoms similar to Kawasaki disease and toxic shock syndrome.