Danish gov't to withdraw potential foreign fighters' passports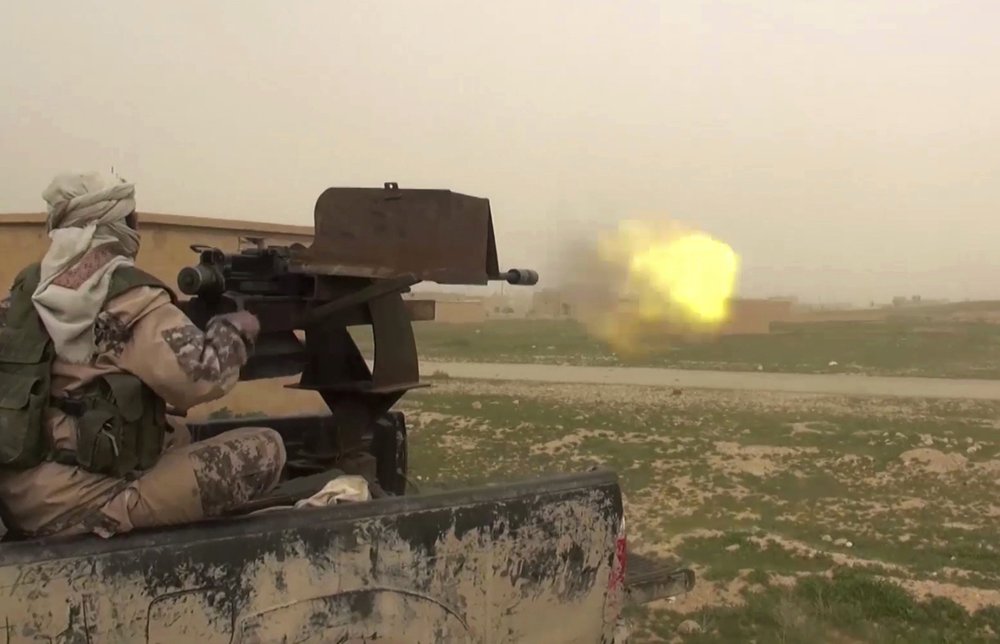 This frame grab from video posted online Jan. 18, 2019, by supporters of the Islamic State group, purports to show a gun-mounted IS vehicle firing at members of the US-backed Syrian Democratic Forces, in the eastern Syrian province of Deir el-Zour, Syria. (Photo: AP)
COPENHAGEN, Nov. 20 (Xinhua) -- The Danish government plans to extend the current passport law by revoking the passports of potential foreign fighters with Danish nationality for one to three years, Minister of Justice Nick Haekkerup said on Wednesday.
Since 2015, the Danish police have been entitled to withdraw passports from Danish nationals or refuse to issue a passport to them solely on the suspicion that they may participate in armed conflicts abroad.
"The current scheme has been evaluated and the experience is good. But all that will be clear from the bill that will be presented to parliament immediately," said the minister during a debate in the Danish parliament.
Haekkerup responded to Danish People's Party leader Kristian Thulesen Dahl, who sought to find out how specifically the government intends to ensure that the so-called foreign fighters can be stopped from returning to Denmark.
Parliament is expected to discuss the new bill later this week.