Air quality remains poor in Indian capital city, likely to turn severe in next 2 days
NEW DELHI, Nov. 19 (Xinhua) -- The air pollution level in Indian capital city New Delhi and outskirts of the national capital region (NCR) Tuesday remained in poor category for the second straight day, officials said.
According to System of Air Quality and Weather Forecasting And Research (SAFAR), an institute monitoring air pollution, the overall Air Quality Index (AQI) in Delhi was at 281, which is at the lower end of the poor category.
On Monday, also Delhi recorded an improvement in its air quality in comparison to last week. The improvement was triggered because of high surface winds and boundary layer winds.
However, experts say the improvement in the air quality is short-lived as pollution levels are likely to gradually enter the severe zone category again by Thursday.
"The overall Delhi AQI of Delhi improved significantly towards moderate category as forecasted. The moderate surface and boundary layer winds are likely to continue today. However, relief is likely to be short-lived and as per SAFAR-forecast model, winds are going to slow down significantly from tomorrow and may remain very calm on Wednesday and Thursday," a forecast released by SAFAR said.
"The AQI is forecasted to slightly deteriorate to the poor category by the end of today and then further deteriorate to the lower end of the very poor by Wednesday," it added.
The monitoring institute said the pollutant accumulation leading to quick deterioration is predicted by Wednesday and probability of AQI touching the lower end of severe category on Thursday remains high.
Meanwhile, Delhi Chief Minister Arvind Kejriwal on Monday said that car rationing scheme odd-even formula would not be extended as the air quality in Delhi-NCR has improved.
He had earlier said that they may implement the scheme again if the need arises.
Air pollution continues to worsen in New Delhi and it gets aggravated during winter months.
Ahead of winters, farmers burn agricultural waste to clear cropland, which experts say it will contributes to the choking of already polluted air.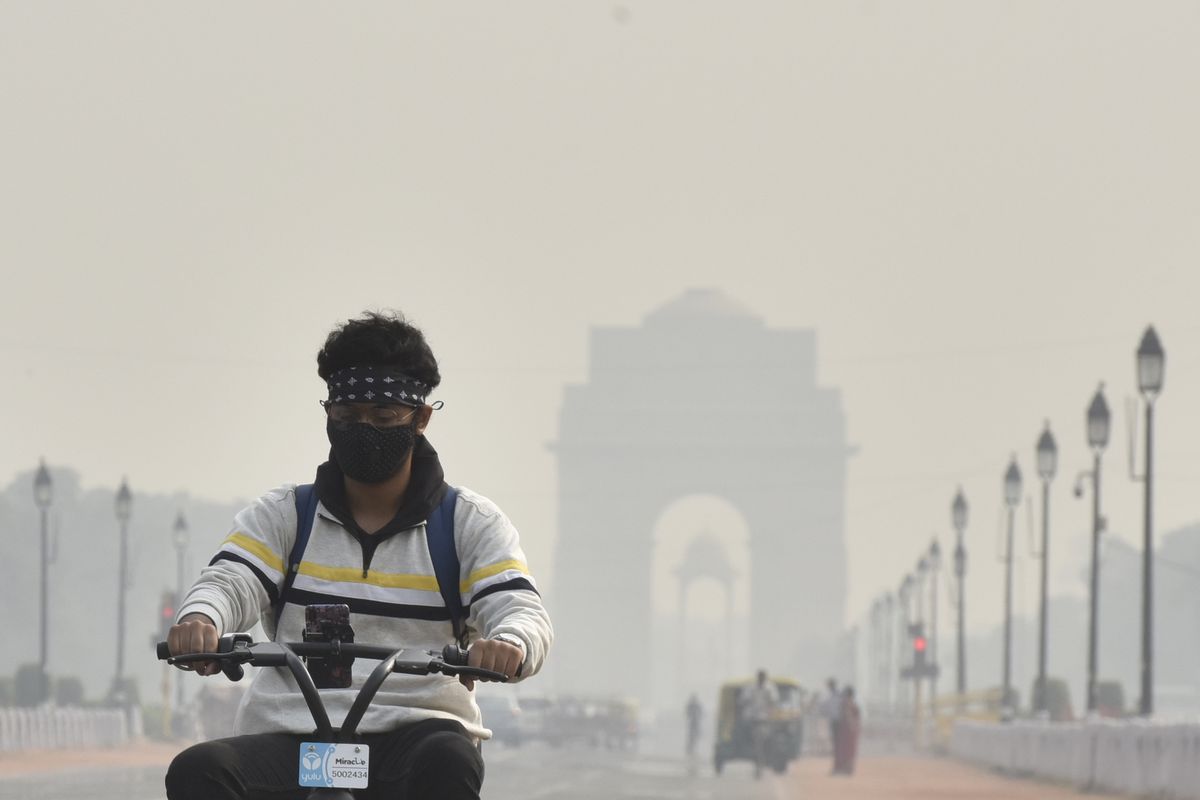 (Photo: VCG)