5.0-magnitude quake hits 47km NW of Nevada, US: USGS
BEIJING, May 20 (Xinhua) -- An earthquake with a magnitude of 5.0 jolted 47km northwest of Tonopah, Nevada at 1236 GMT on Wednesday, the U.S. Geological Survey said.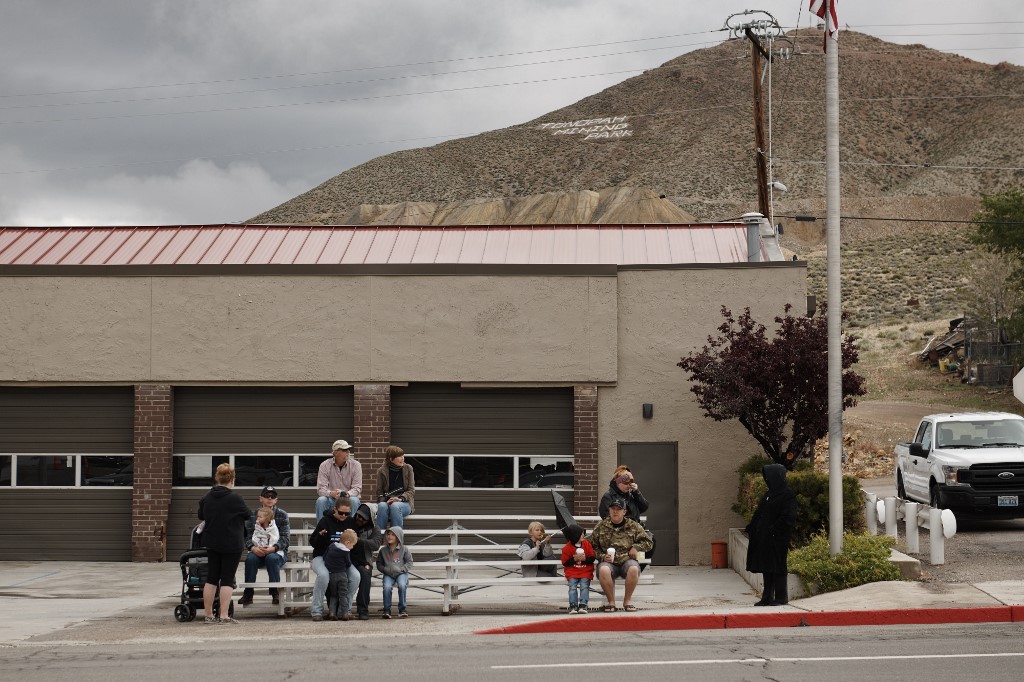 Onlookers gather waiting for the parade to pass them during Jim Butler Days, founder of Tonopah where they celebrate the roots mining has in the town, in Nevada on May 25, 2019. (Photo: AFP)
The epicenter, with a depth of 8.5 km, was initially determined to be at 38.212 degrees north latitude and 117.7382 degrees west longitude.