The latest: COVID-19 outbreak worldwide (Updated October 24)
People's Daily app
1603535473000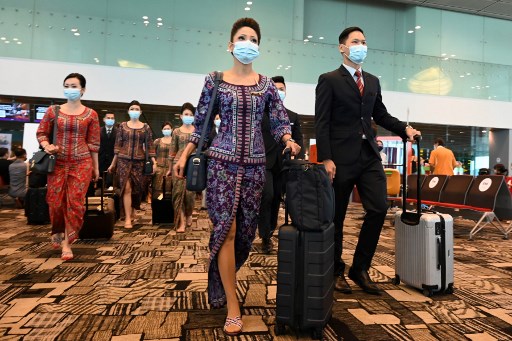 The total number of deaths from the COVID-19 pandemic worldwide has increased to 1,145,070 with the global confirmed cases reaching 42,262,179 as of 6:30 pm BJT on Saturday according to a tally by Johns Hopkins University.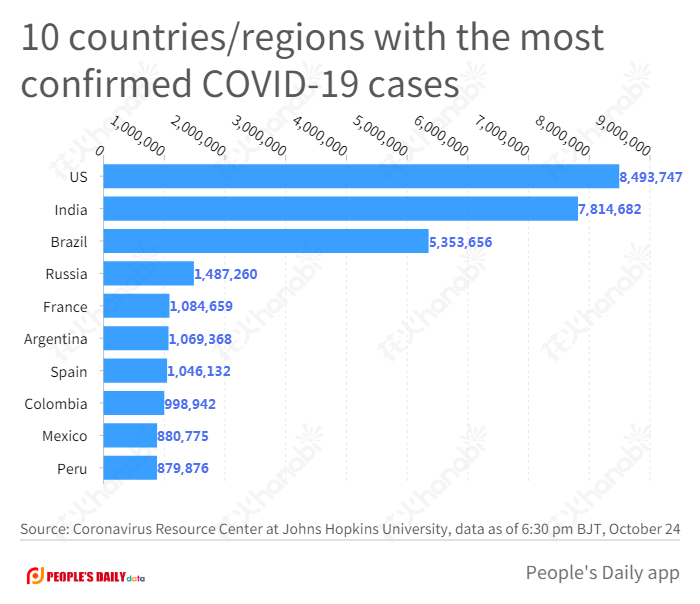 Current status (data as of 6:30 pm BJT, October 24):
Austria's postal service has united two aspects of the coronavirus pandemic in a stamp printed on toilet paper that people can also, at a push, use for social distancing.
Poland's President Andrzej Duda has tested positive for coronavirus, an aide said on Saturday, as the country faces a record rise in cases.
Spanish Prime Minister Pedro Sanchez asked his compatriots to curb their social behavior as he warned of the severity of the second wave of the coronavirus in his country in a televised address on Friday.
India's COVID-19 tally reached 7,814,682 as 53,370 more cases were registered during the past 24 hours, said the latest data released by the federal health ministry on Saturday.
More than a half million lives could be lost to COVID-19 across the United States by the end of February, researchers said Friday.