Ukraine needs to host Olympic Games, says President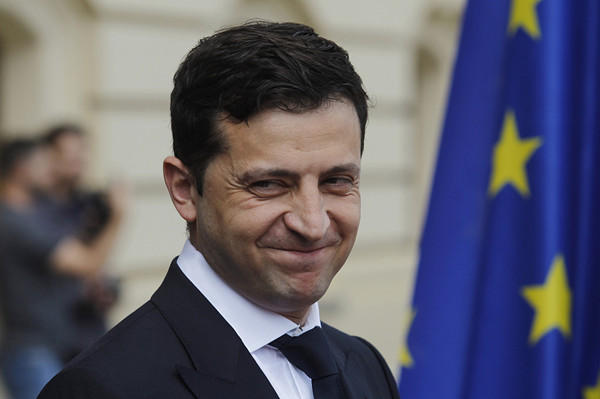 Ukrainian President Volodymyr Zelensky attends the 21st Ukraine-EU Summit in Kiev, Ukraine. (File photo: VCG)
KIEV, July 16 (Xinhua) -- Ukraine needs to develop a strategic plan to qualify for hosting the Olympic Games, said President Volodymyr Zelensky during a meeting with Minister of Youth and Sports Ihor Zhdanov and National Olympic Committee president Serhiy Bubka on Tuesdays.
"We need an exact plan to build everything in 3-4 years and then we can apply to host the Olympics. We must be ambitious," he said.
According to the Ukrainian president, the state needs to develop sports infrastructure which can be used for the Olympic Games, and for that, private investments are needed as well as budgetary funds.
The NOC head Bubka noted that the closest upcoming Olympic Games which Ukraine could apply for are the 2030 Winter Olympics or the 2032 Summer Olympics.
Ukraine has never hosted the Olympic Games during the years of its independence. It has been the co-host to the European Football Championship in 2012 and hosted the 2018 UEFA Champions League Final.