Vietnam targets to have 55 percent population shopping online by 2025
People's Daily
1589879541000
HANOI, May 19 (Xinhua) -- Vietnam aims to have 55 percent of its population shopping online with an e-commerce revenue in the business-to-customer (B2C) sector reaching 35 billion U.S. dollars by 2025, according to a master plan recently approved by its Deputy Prime Minister Trinh Dinh Dung.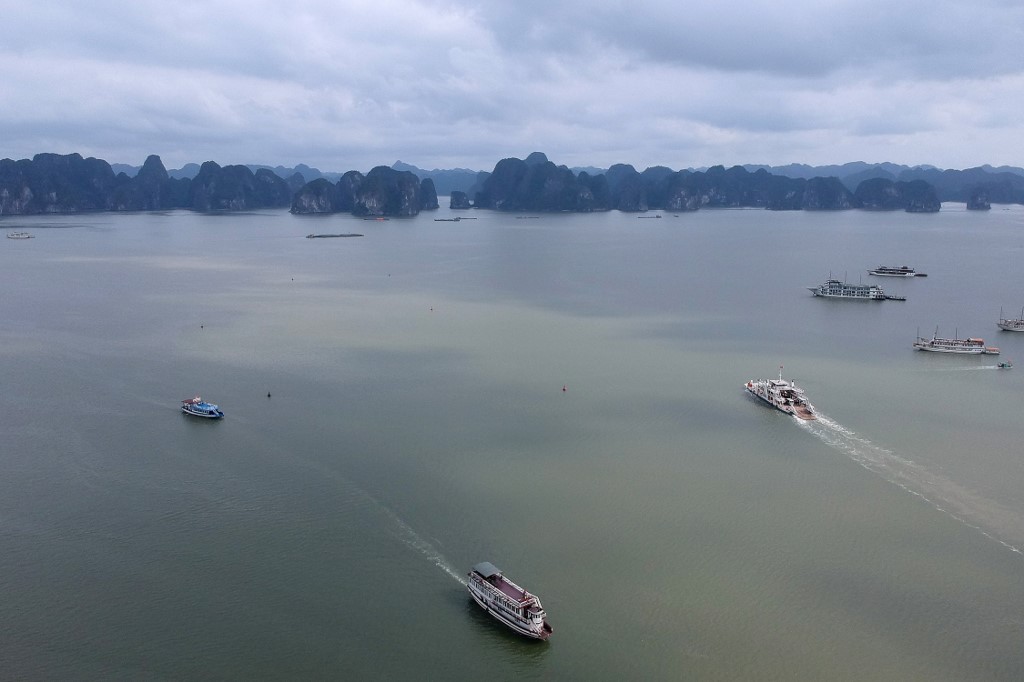 This aerial photograph shows tourist boats in the waters of Ha Long Bay in northeastern province of Quang Ninh on May 16, 2020. (Photo: AFP)
The revenue will account for 10 percent of Vietnam's total retail sales and service revenue and a person is estimated to spend an average of 600 U.S. dollars a year for e-commerce, Vietnam News Agency cited the e-commerce development plan for 2021-2025 as reporting on Tuesday.
Under the plan, cashless payments in e-commerce activities will reach 50 percent, of which those made via third-party payment service providers will make up 80 percent of the total.
Meanwhile, economic zones and localities aside from big cities of Hanoi and Ho Chi Minh City are forecast to account for 50 percent of the value of the total B2C transactions across the country.
Vietnam also targets to have 80 percent of the e-commerce websites equipped with online booking functions and 50 percent of the small- and medium-sized enterprises operating on e-commerce platforms, according to the plan.