China summons US charge d'affaires over Hong Kong issue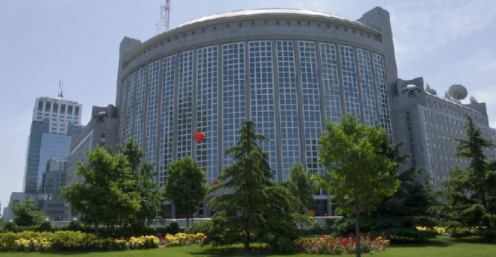 Chinese Vice Foreign Minister Zheng Zeguang on Tuesday summoned the charge d'affaires of the US Embassy in Beijing, Robert Forden, and made solemn representations with the US side over its sanctions on Chinese officials.
The vice foreign minister expressed strong indignation and condemnation over the sanctions, saying that the act has severely violated the basic rules governing international relations and damaged China-US relations.
The US imposed sanctions on up to 14 officials over their alleged role in "Beijing's disqualification of elected opposition legislators" in China's Hong Kong Special Administrative Region (HKSAR), including officials in China's top legislature. The measures include freezing their assets in the US and travel bans.
He reiterated that China will place countermeasures against the US sanctions and continue to take necessary measures to safeguard its sovereignty and development interests, urging the US to retreat from the wrongful decision or it will take the tolls.
Zheng stressed that the US is not entitled to intervene in any way as the Hong Kong Special Administrative Region (HKSAR) belongs to China, and Hong Kong affairs are purely China's internal affairs, and China has been governing the HKSAR according to the law.
He said that the US has been encouraging and supporting criminal activities of subversion in the region in the name of safeguarding democracy, human rights, and autonomy. However, it is indeed intended to disrupt China's steady development.