US-ROK military exercise to proceed, says ROK official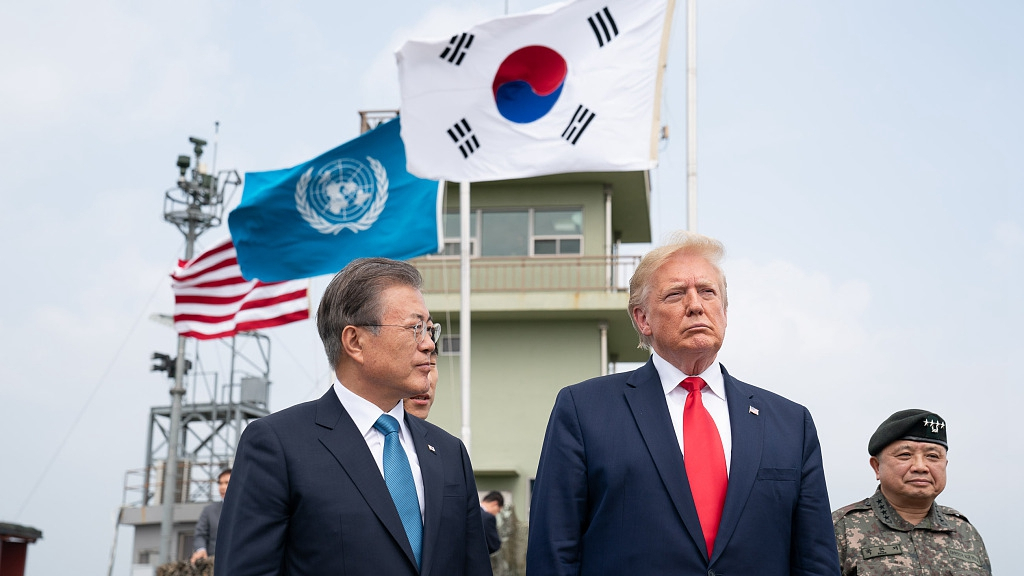 (Photo: VCG)
A top official of the Republic of Korea (ROK) on Saturday said a US-ROK military exercise would go ahead as planned next month, denying Pyongyang's charges that holding it would breach an agreement made between US President Donald Trump and Democratic People's Republic of Korea (DPRK) leader Kim Jong Un.
"The nature of the exercise is not offensive ... and is for strengthening the alliance," Choi Jong-kun, the secretary for peace planning to ROK President Moon Jae-in, told the Aspen Institute's annual strategic forum.
Choi told Reuters that the exercise would largely involve computer simulations and not troops in the field.