Turkish police detain 115 soldiers over 2016 failed coup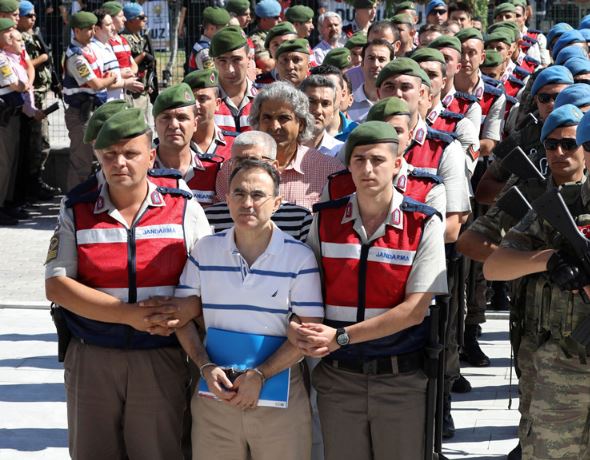 Arrested soldiers who participated in the 2016 attempted coup are accompanied by Turkish gendarmes as they arrive for their trial at Sincan Penal Institution at the 4th Heavy Penal Court near Ankara on Aug. 1, 2017. (Photo: AFP)
ISTANBUL, Jan. 14 (Xinhua) -- Turkish police on Tuesday detained 115 soldiers across the country over their suspected links to a group accused of orchestrating a failed coup attempt in 2016.
Police launched simultaneous operations in 49 provinces after the Chief Public Prosecutor's Office in the western city of Izmir issued arrest warrants for 176 suspects, including 108 soldiers on active duty and 68 former soldiers, the state-run Anadolu agency reported.
It noted that among the 108 soldiers include a lieutenant pilot and four district gendarmerie commanders.
The suspects have allegedly contacted via payphone the network headed by Turkish cleric Fethullah Gulen, who lives in self-imposed exile in Pennsylvania, the United States, since 1999.
The Turkish government blames 78-year-old Gulen and his network for masterminding the coup attempt in July 2016, in which 250 people were killed, and has been pushing for his extradition.