Singapore reports 768 COVID-19 cases, raising total to 21,707
People's Daily app
1588924883000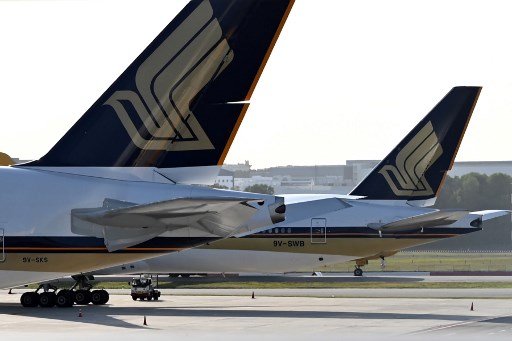 This photograph taken on March 16, 2020 shows Singapore Airlines planes parked on the tarmac at Changi International Airport in Singapore. (Photo: AFP)
Bangkok (People's Daily) - Singapore reported 768 new coronavirus cases and no deaths on Friday, bringing the total number of infections to 21,707, and deaths to 20, said its Ministry of Health.
Most of the new cases were foreign workers. Ten cases are Singaporeans or permanent residents.
1,712 patients have recovered from the infection. Nineteen patients are in critical condition.
Singapore Airlines said on Friday that it would report a material operating loss for the quarter ending Mar 31 partly because of a collapse in fuel prices that led to major hedging losses, and that it would push back aircraft deliveries.