2 Pakistani soldiers killed in attack in NW Pakistan: army
ISLAMABAD, Nov. 19 (Xinhua) -- Two Pakistani soldiers were killed and one other injured in the exchange of fire with terrorists who attacked a security forces check post in the country's northwestern tribal district of South Waziristan, the Pakistani army said on Thursday.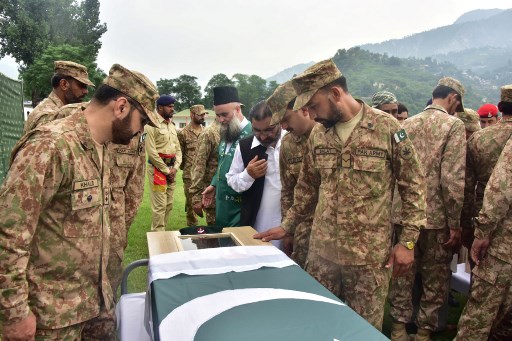 An army statement said that the terrorists opened fire on a security forces check post near the Pash Ziarat area in South Waziristan late Wednesday night.
The security forces promptly responded and the exchange of fire left two soldiers dead and one injured, the statement from the army's media wing, the Inter-Services Public Relations said.
"Operation is in progress for area clearance," the statement added.
The outlawed Tehrik-e-Taliban Pakistan (TTP) claimed responsibility for the attack in a statement sent to local media.
The Pakistani military has conducted a series of operations against terrorist groups including the TTP in the tribal areas over recent years. Although the area has mostly been pacified, remnants of the terrorist groups still manage to launch attacks on the security forces.