Malaysia reports 19 new coronavirus cases, bringing total to 8,322
People's Daily app
1591526198000
Bangkok (People's Daily) - Malaysia reported 19 new cases and no deaths related to the novel coronavirus on Sunday, bringing the total number of infections to 8,322, and deaths to 117, according to the country's health ministry.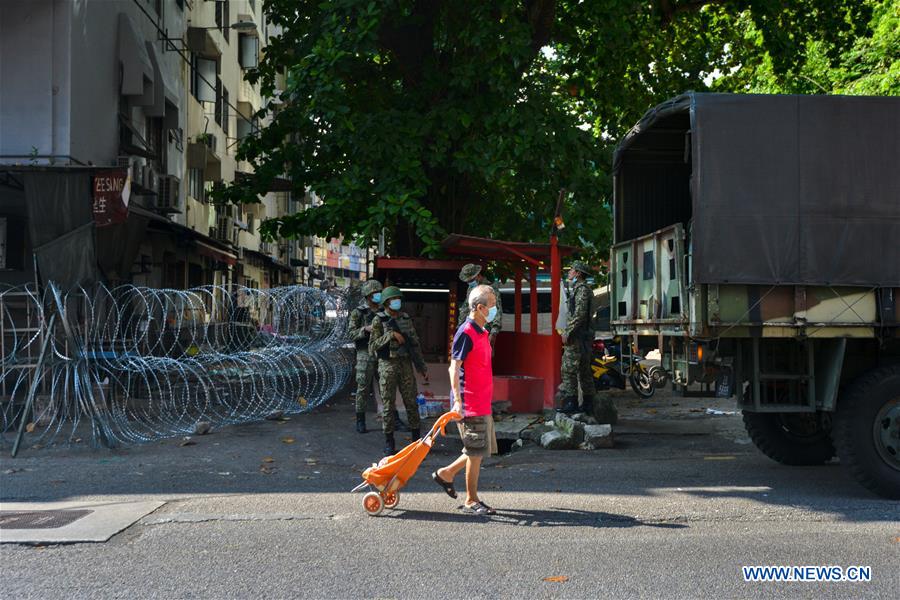 A man walks near the barbed wire fence in an area under the semi-enhanced movement control order (SEMCO) in Kuala Lumpur, Malaysia, May 15, 2020. (Photo: Xinhua)
So far, 6,674 patients have recovered from the disease, and five remain in critical condition.
Malaysia's movement control order (MCO) will enter a "recovery phase" beginning Wednesday until August 31, Prime Minister of Malaysia Muhyiddin Yassin announced.
In a televised address on Sunday, Muhyiddin said the recovery phase is part of the country's exit strategy from the MCO, following drop in the infection rate.
Under the recovery MCO, "almost all" social, educational, religious and business activities, as well as economic sectors will reopen in phases, with standard operating procedures to be adhered to, he said.
Interstate travel will be allowed, except for areas placed under an enhanced MCO, but the country's borders will remain closed, the prime minister said.
The MCO, first imposed on March 18 to control the spread of COVID-19, was previously extended four times.