2 Moscow protesters in unauthorized rally get prison terms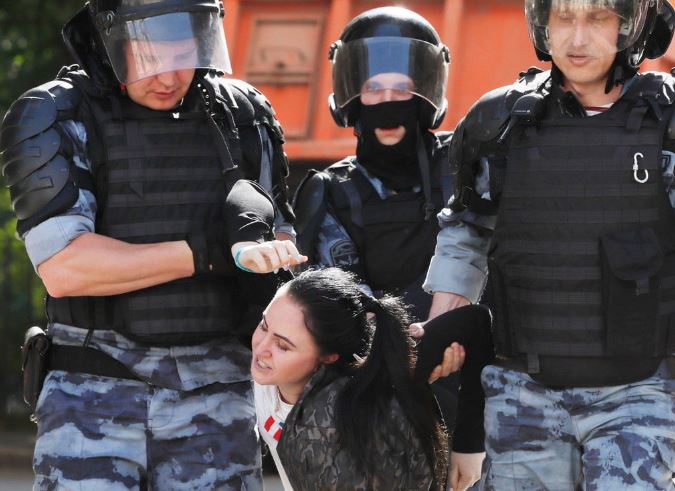 (File photo: AP)
MOSCOW, Sept. 3 (Xinhua) -- A Russian court has sentenced two participants in an unauthorized rally in Moscow to three and two years of imprisonment respectively for using violence against law enforcement officers, the Russian Investigative Committee said Tuesday.
The investigation found that Ivan Podkopayev, during the rally on July 27, sprayed an aggressive chemical substance into the faces of police officers and National Guard servicemen, two of which received chemical burns in their eyes, the committee said in a statement.
Podkopayev was detained immediately. Two knives, a gas mask, a construction hammer and gloves were seized during a personal search, the statement said, adding that Podkopayev pleaded guilty to the alleged offense.
The court also found Danila Beglets guilty of attacking a police officer during the rally, the committee said.
Podkopayev will spend three years in a penal colony and Beglets two years, it said.
Police detained over 1,600 participants in the protests on July 27 and Aug. 3 against a decision by Moscow authorities to ban several opposition candidates, who allegedly used fake signatures on their nominating petitions, from the city council elections in September.
Mass rallies continued on subsequent Saturdays despite clashes between protesters and law enforcement officers.