Greece to reopen restaurants, cafes, shopping malls in May as COVID-19 cases climb to 2,819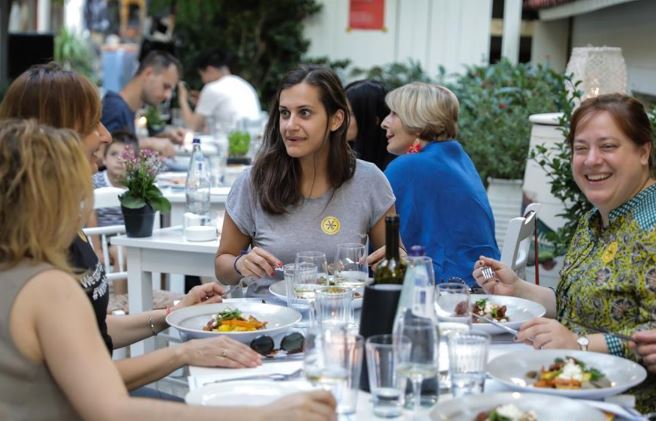 Customers enjoy Eritrean cuisine during the Refugee Food Festival in Athens, Greece, June 20, 2018. (Photo: Xinhua)
ATHENS, May 16 (Xinhua) -- Greece continues to ease its anti-coronavirus restrictions as the country's total infections climbed to 2,819 on Saturday with nine new cases reported over the last 24 hours.
The Health Ministry said on Saturday that two deaths from COVID-19 had been reported over the 24-hour period, bringing the country's death toll from the disease to 162 since the start of the outbreak in the country on Feb. 26. So far, a total of 126,283 diagnostic tests have been carried out across the country.
With cautious steps, shopping malls, diet centers, zoos and botanical gardens will reopen on May 18, the Ministry of Development and Investments announced in an e-mailed press statement.
The ministry stressed the necessity of wearing protective face mask and observing 1.5-meter distance while people are in enclosed shopping malls.
Restaurants and cafes will be open for business again on May 25, a week earlier than the initial planning, the ministry also announced on Saturday.
Greece was under full lockdown since March 23 until May 4, when the government started to gradually lift restrictive measures.
After the reopening of a few schools and shops in the past two weeks, more and more restrictions on economic and social life, like traveling, are eased.