UK reduces embassy staff in Iran, Iraq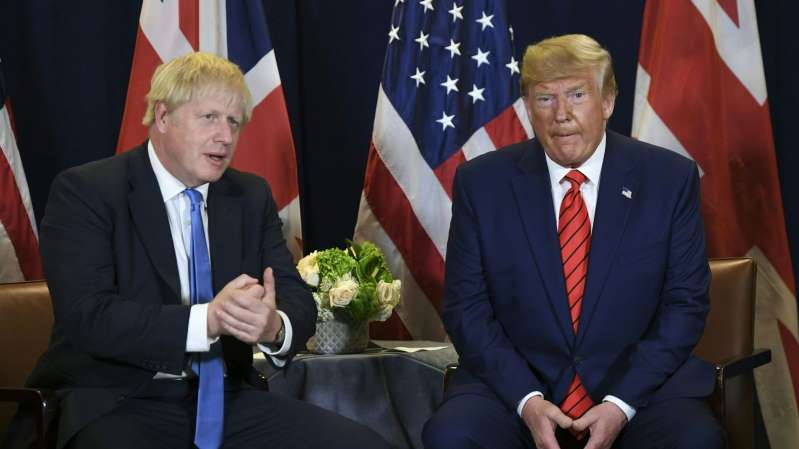 File photo of Boris Johnson and Donald Trump
LONDON, Jan. 7 (Xinhua) -- Britain has reduced staff at its embassies in Tehran and Baghdad to a minimum level due to escalating tensions following the U.S. killing of a top Iranian military leader, Sky News reported on Monday.
The withdrawal of the diplomats is a precautionary step rather than based on specific intelligence of a threat while ambassadors Rob Macaire in Tehran and Stephen Hickey in Baghdad will remain in place, according to the report, citing diplomatic sources.
On Friday, the United States killed Qassem Soleimani, commander of Iran's Islamic Revolution Guards Corps Quds Force, in an airstrike near Baghdad International Airport.
The death of Soleimani has sparked outrage and revenge threats from Tehran, raising fear of an uncontrollable escalation in the region.