Lebanon's number of COVID-19 infections rises to 619
BEIRUT, April 11 (Xinhua) -- Lebanon's number of COVID-19 infections increased on Saturday by 10 cases to 619 while the death toll remained at 20, the National News Agency reported.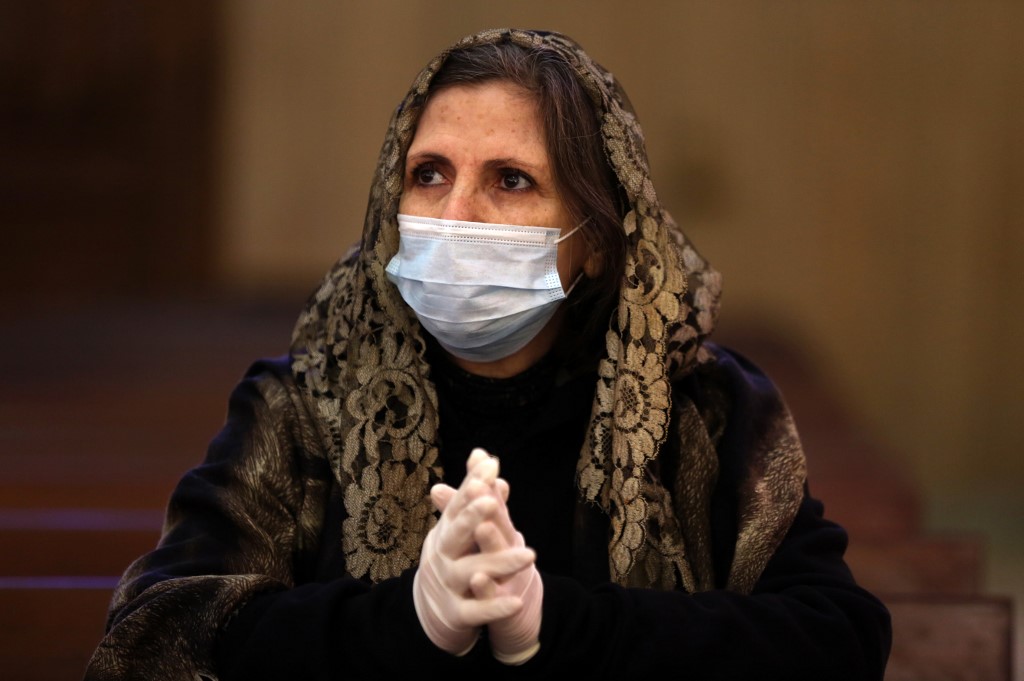 A Lebanese Maronite Christian woman, wearing protective gloves and a mask attends a Good Friday mass on April 10, 2020, in an almost deserted church in the capital Beirut, during the novel coronavirus pandemic crisis. (Photo: AFP)
Lebanon is expected to receive on Saturday four flights to repatriate Lebanese from Kuwait, Dubai, Italy and Lunda.
Lebanon is taking very serious measures with regard to arrivals whereby it tests all passengers and sends them to hotels in Beirut. People whose tests come out as negative are asked to isolate themselves at home while those who are infected move from hotels to hospitals for treatment.
Lebanon's council of ministers announced on Thursday the extension of lockdown measures in the country for two more weeks until April 26 in an attempt to restrict the spread of COVID-19.
Minister of Public Health Hamad Hassan stressed the necessity to commit to instructions by staying home and preventing gatherings while adding that the cabinet will not be able to reduce these procedures, especially since Lebanon is still in danger.