Thai PM orders investigation, arrest following bomb scare in front of Royal Thai Police Headquarters
People's Daily app
1564711670000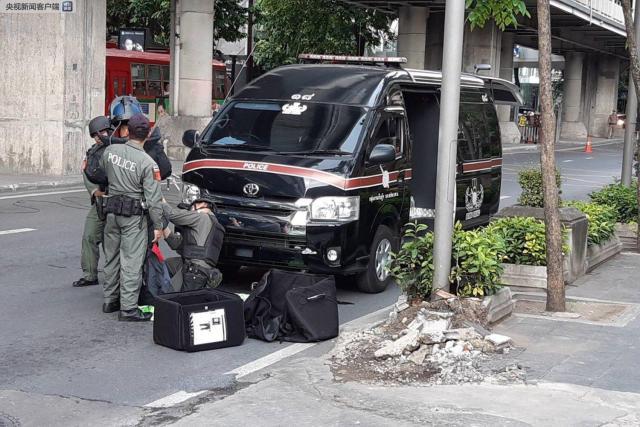 (Photo: CCTV)
Bangkok (People's Daily) - Thai Prime Minister and Defense Minister Gen. Prayut Chan-o-cha ordered an immediate investigation and arrest of an ill-intended man who planted a suspicious object at the fence of the Royal Thai Police Headquarters on Thursday.
Following the incident, police immediately shut down the area, blocked phone signals and traffic in front of the headquarters. The police bomb squad was also called to handle and ease the situation.
The prime minister urged the public not to panic, and encouraged both police and military officers, as well as civilians, to join forces in conducting regular surveillance and monitoring at various strategic locations to prevent the same situation from happening since causing disputes remains as an intention for some.
After the PM issued orders last night, the suspects were captured today.