Italy extends lockdown for another 3 weeks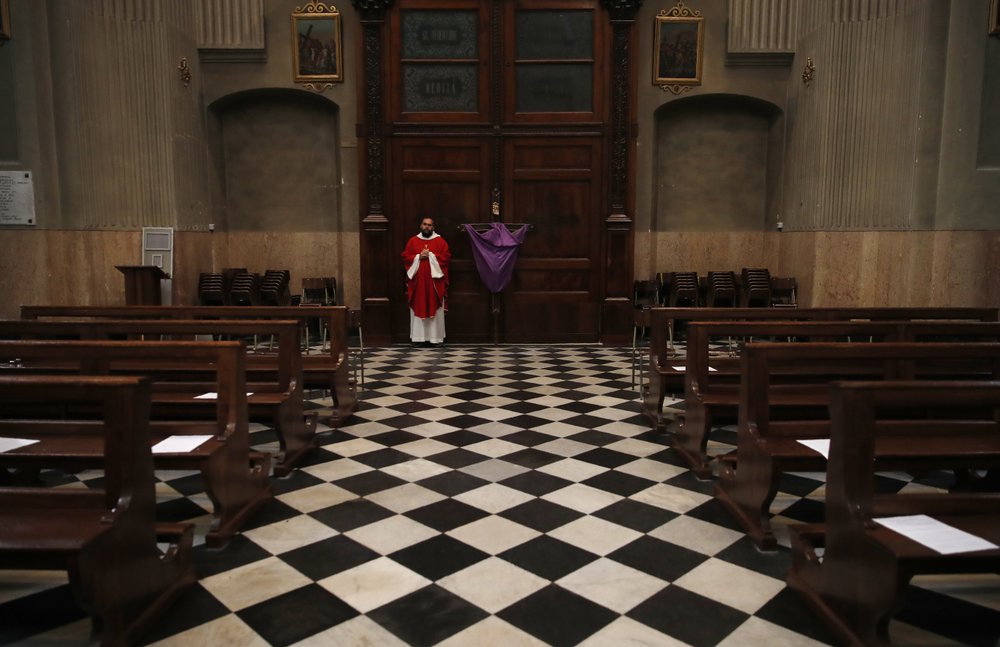 Priest Marcello Crotti prays during the Passion of Christ Mass on Good Friday inside the Santissima Redentore church in Seriate, near Bergamo, one of the areas worst hit by coronavirus, Northern Italy, Friday, April 10, 2020. (Photo: AP)
Italian Premier Giuseppe Conte has extended a nationwide lockdown and suspension of non-essential industrial production for another three weeks, through May 3.
Conte says in a nationally broadcast address that the sacrifices being made ''were having results," and that for this reason ''we can not render vain the efforts taken. If we give in, we risk that all the positive results could be lost. It would be a great frustration for all, and we would have to start again, also with an increase in the number of dead.''
The extension comes as the number of people in Italian hospitals and intensive care wards eases and the growth in the number of new cases and deaths narrows. Experts have said it will take a decrease in the number of cases to enter a so-called Phase II, allowing more freedom of movement to individuals but with precautions to guard against any new outbreaks.