Nigerian president promises 'extensive police reforms' following SARS disbandment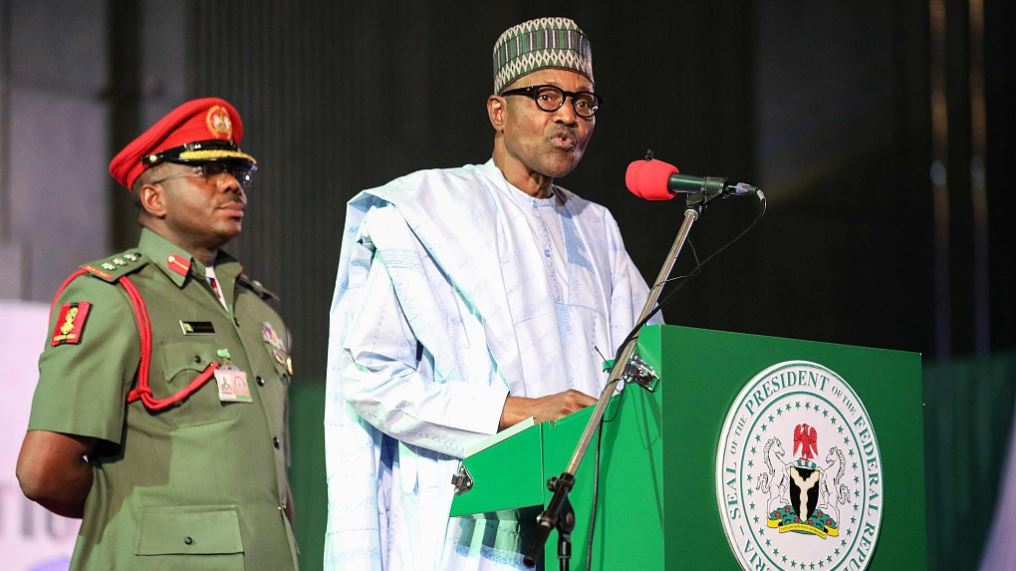 Nigerian President Muhammadu Buhari on Monday promised action against police officers that had misused their powers in the West African country.
President Buhari's remarks came just a day after the government announced the disbandment of the Special Anti-Robbery Squad (SARS), whose officers have been accused of crimes including extrajudicial killings.
The disbandment of the police unit came after days of mass protests in the country and by Nigerians abroad.
"The disbanding of SARS is only the first step in our commitment to extensive police reforms in order to ensure that the primary duty of the police and other law enforcement agencies remains the protection of lives and livelihoods of our people," said President Buhari.
"We will also ensure that all those responsible for misconduct or wrongful acts are brought to justice," he added.
The president also acknowledged that majority of the country's police are disciplined, urging Nigerians not to condemn the entire force for acts of a few.
"It is important to recognize that the vast majority of men and women of the police force are hardworking and diligent in performing their duties the few bad acts should not be allowed to tarnish the image and reputation of the force," he said.