Israeli missile attack on central Syria causes no casualties
People's Daily
1591300276000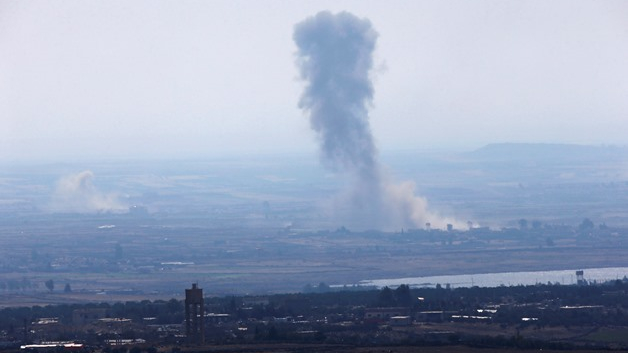 Smoke following the explosions in Syria is seen from the Israeli-occupied Golan Heights near the Israeli-Syrian border, July 19, 2018. (Photo: CGTN)
DAMASCUS, June 4 (Xinhua) -- The Israeli missile attack on areas in central Syria on Thursday evening caused no human casualties yet, state news agency SANA reported.
The Syrian air defenses, however, intercepted a number of missiles targeting the city of Masyaf in the central province of Hama, said SANA.
Meanwhile, the pan-Arab al-Mayadeen TV said Israeli warplanes fired missiles from inside the Lebanese airspace.
It said the Israeli missiles targeted four sites in Syria before retreating back into Israel.
According to the Syrian Observatory for Human Rights, the Israeli warplanes targeted the defense factories of the Syrian army in Masyaf in the western countryside of Hama.
The Britain-based watchdog also said the Syrian air defenses intercepted a number of missiles.
This was the latest in a series of Israeli attacks on the military sites in Syria.
Israel has carried out dozens of missile attacks during the Syrian war against what it claims were Iranian positions in the country.