The latest: COVID-19 outbreak worldwide (Updated May 10)
People's Daily app
1589107060000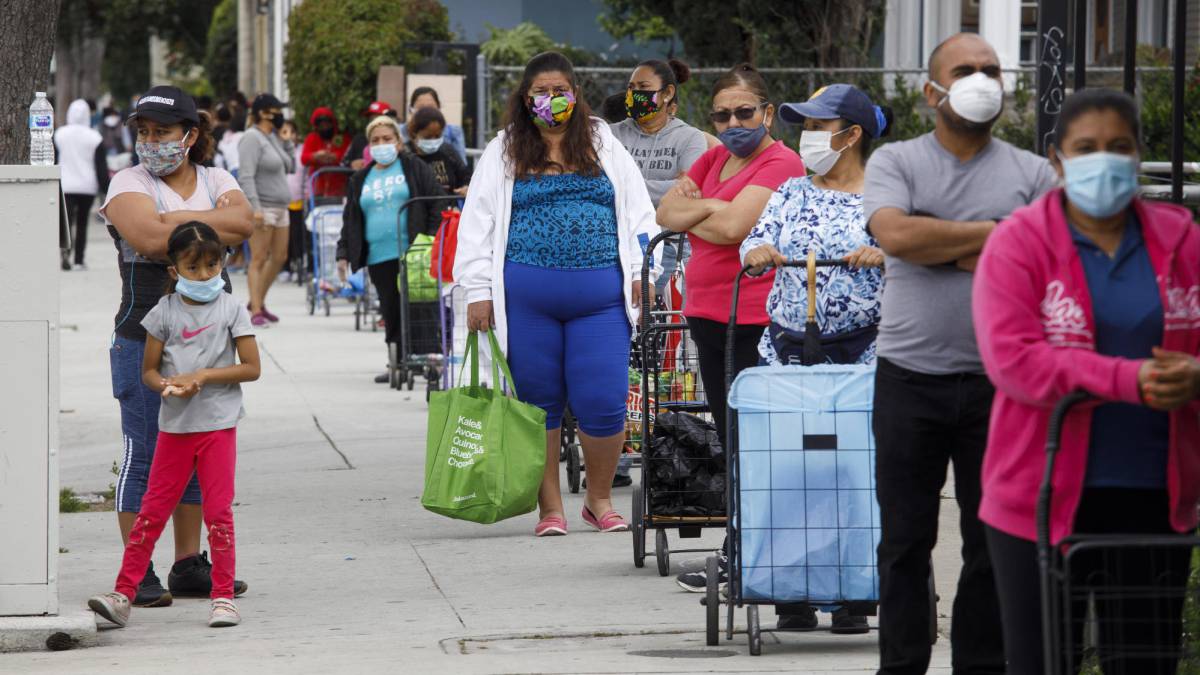 File photo
The total number of deaths from the COVID-19 pandemic worldwide has increased to 279,565 with the global confirmed cases reaching 4,040,289 as of 6:30 pm BJT on Sunday, according to a tally by Johns Hopkins University.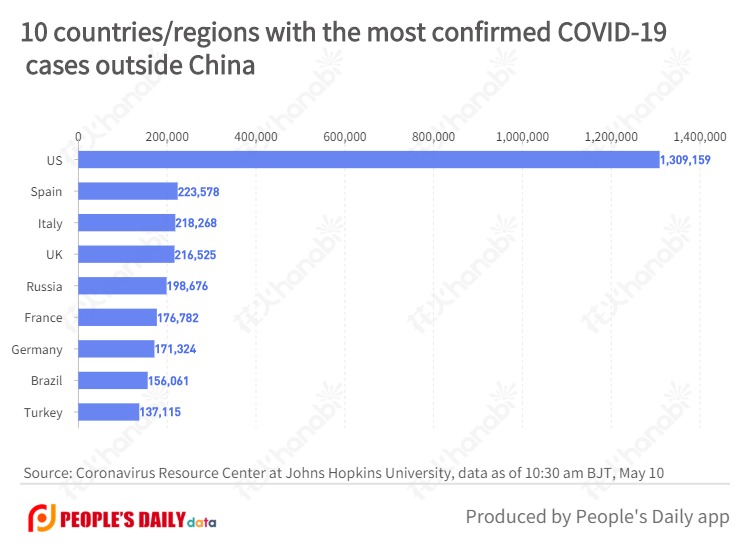 Current status (data as of 6:30 pm BJT, May 10):
Chinese health authority said Sunday that it received report of 14 new confirmed COVID-19 cases on the Chinese mainland Saturday, of which two were imported cases reported in Shanghai.
Russia has reported 11,012 new COVID-19 cases in the past 24 hours, raising its total number of infections to 209,688, its coronavirus response center said in a statement on Sunday.
The Iranian health ministry announced 1,383 new confirmed cases of COVID-19 on Sunday, bringing the total number of infections in the country to 107,603, official IRNA news agency reported.
The Philippines reported 184 new coronavirus infections on Sunday, bringing the total number of COVID-19 cases in the country to 10,794.
Malaysia will continue imposing the movement restricting measures to contain the COVID-19 outbreak till June 9, Prime Minister Muhyiddin Yassin said on Sunday.
India's federal health ministry Sunday morning said 128 new deaths due to COVID-19, besides fresh 3,277 positive cases were reported since Saturday in the country, taking the number of deaths to 2,109 and total cases to 62,939.