Australian PM open to increasing emissions reduction target in response to bushfires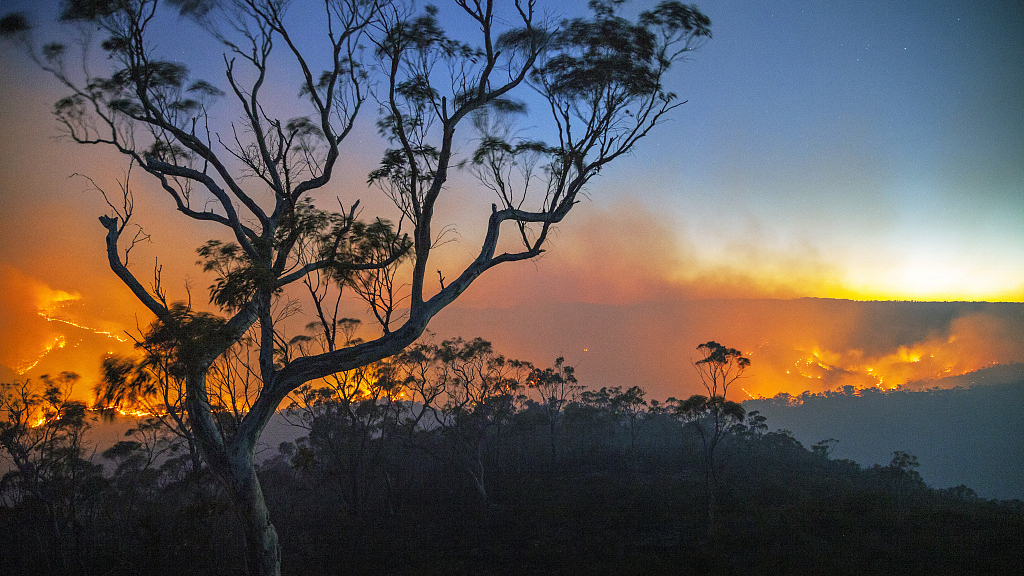 File photo: CGTN
CANBERRA, Jan. 12 (Xinhua) -- Australian Prime Minister Scott Morrison said on Sunday that the government's emissions targets need to "evolve."
In a 30-minute interview on Australian Broadcasting Corporation (ABC) TV, Morrison implied he was open to pursuing a more ambitious emissions reduction target but would not jeopardize jobs to do so.
He said he remained confident that Australia will meet its current target of lowering emissions by 26-28 percent from 2005 levels by 2030 but his government would "continue to evolve our promises."
"We want to reduce emissions and do the best job we possibly can and get better and better and better at it," he said.
"I want to do that with a balanced policy which recognizes Australia's broader national economic interests and social interest."
Morrison's predecessor, Malcolm Turnbull, on Sunday called for the premier to act on climate change in an opinion piece for The Guardian, saying that there are "simply no more excuses."
"How much of our country has to burn, how many lives have to be lost, homes destroyed before we resolve as a nation to act on climate change?" Turnbull wrote.
"The world must, and I believe will, stop burning coal if we are to avoid the worst consequences of global warming."
More than 20 people have died and thousands of homes have been destroyed in Australia's bushfires since September.
Morrison said he was in favor of establishing a royal commission to look into the bushfire crisis and whether the government was too slow to react.
"I think that is what would be necessary, and I will be taking a proposal through Cabinet to that end," he said. "But it must be done in consultation with the states and territories."
Morrison's leadership during the fires has come under harsh criticism and he admitted on Sunday that there were "things I could have handled on the ground much better."