Indian PM holds virtual meeting with state chief ministers over COVID-19 situation
NEW DELHI, April 11 (Xinhua) -- Indian Prime Minister Narendra Modi Saturday held a virtual meeting with state Chief Ministers over COVID-19 situation in the country to discuss the way forward in this pandemic.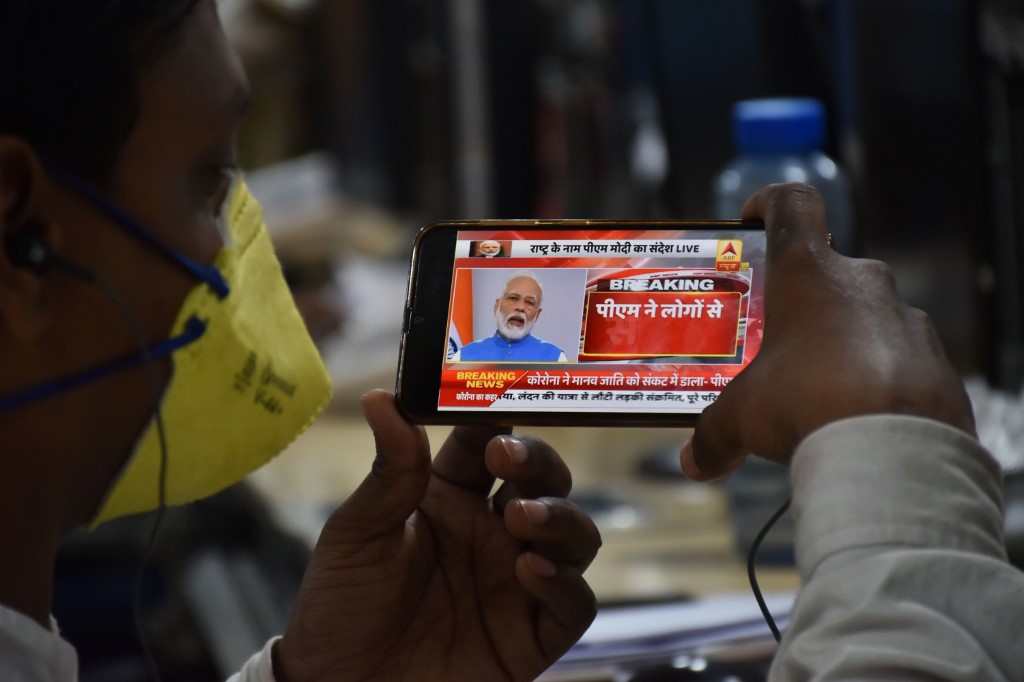 A man wearing a facemask as a preventive measure against COVID-19 coronovirus listens Prime Minister Narendra Modi's address to the nation on his mobile phone in Jabalpur on March, 19, 2020. (Photo: AFP)
The meeting comes at a time when the entire India is under a lockdown. So far COVID-19 outbreak has left 239 dead and the number of cases in India reached 7,447.
"I am available 24x7. Any chief minister can speak to me and give suggestions (on COVID-19) anytime. We should stand together shoulder-to-shoulder," Modi told chief ministers.
Modi was seen in a cotton towel mask during the video conference.
The chief ministers of Odisha and Punjab have already extended the lockdown in their respective states until May 1.
During the video conference, the federal health ministry gave a presentation, following which chief ministers spoke with Modi one by one to give their feedback.
Many chief ministers suggested that the lockdown should be uniformly enforced across the country to maximise its impact.
The three-week lockdown that began on March 25 is expected to end on April 14 and the federal government was yet to decide on its extension.