lran's FM says Tehran gives "proportionate" response to US killing of Soleimani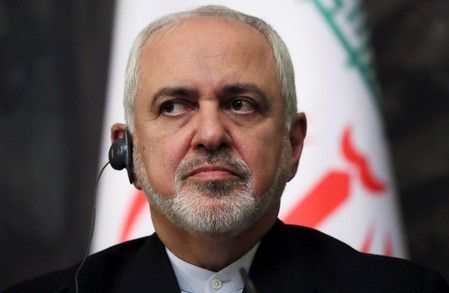 File photo of Iranian Foreign Minister Mohammad Javad Zarif
TEHRAN, Jan. 8 (Xinhua) -- Iranian Foreign Minister Mohammad Javad Zarif said on Wednesday that Iran has given a "proportionate" response to the U.S. recent assassination of a top Iranian military leader.
"Iran took and concluded proportionate measures in self-defense under Article 51 of UN Charter targeting base from which cowardly armed attack against our citizens and senior officials were launched," Zarif tweeted.
Iran's Islamic Revolution Guards Corps (IRGC) on Wednesday targeted U.S. airbases in Iraq including al-Asad and Harir Camp to the north of Erbil, capital of Iraq's semi-autonomous region of Kurdistan, with a second wave with surface-to-surface missiles, semi-official Fars news agency reported.
The Pentagon has confirmed Iran's launch of more than a dozen ballistic missiles against U.S. military and coalition forces in Iraq.
IRGC claimed responsibility for the attacks in a statement, saying it was in retaliation for the U.S. killing of its Quds Force commander General Qassem Soleimani on Friday in Iraq.
Zarif also tweeted that "we do not seek escalation or war, but will defend ourselves against any aggression."