Greece's daily coronavirus infections hit another high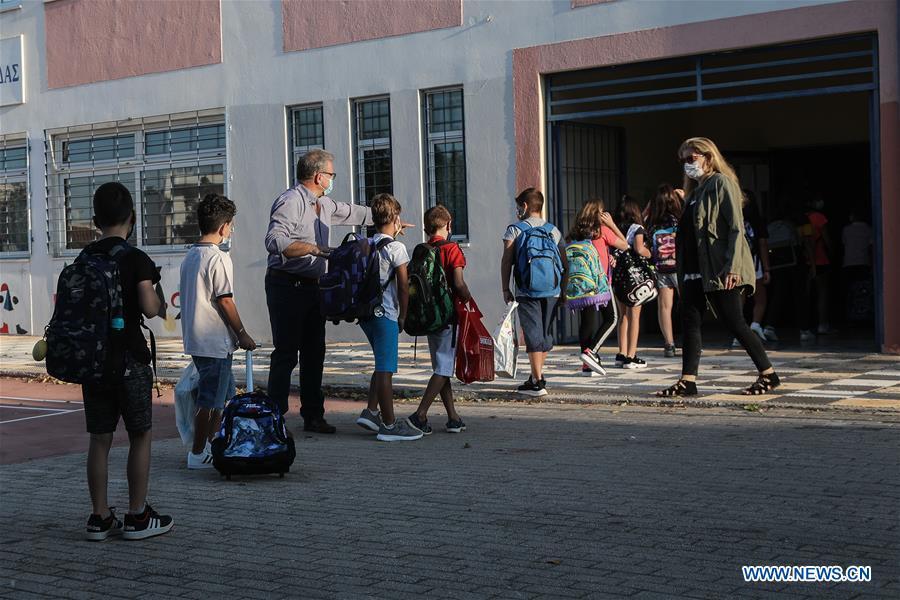 ATHENS, Oct. 28 (Xinhua) -- Greek authorities on Wednesday confirmed that 1,547 new coronavirus cases were registered over the past 24 hours, hitting another high.
The previous daily record, at 1,259 infections, was set on Tuesday.
The number of cases since the start of the pandemic in Greece on Feb. 26 now totals 34,299, the National Public Health Organization (EODY) said.
Ten people died since Tuesday, bringing the total deaths from COVID-19, the illness caused by the coronavirus, to 603 in the country.
During October, the country's record of daily confirmed cases has been broken eight times, fueling the concern among officials, experts, and ordinary citizens over the coming weeks and months.
Breaking down Wednesday's numbers, 419 cases were diagnosed in the Attica region, which hosts about half of the country's population. The region of Thessaloniki in northern Greece followed with 384 cases and the nearby region of Serres had 158 cases.
In spring, a full nationwide lockdown was imposed for over a month, but the government has said lately that a similar measure will be the last option this time.
In recent weeks authorities have implemented stricter restrictive measures on the regional level in areas with heavy epidemiological load classified as level 3 alert and the maximum 4 on Greece's COVID-19 monitoring map.
As of Oct. 24, a curfew has been imposed from 12:30 a.m. until 5:00 a.m. and the use of face masks is mandatory everywhere indoors and outdoors in such areas.