The latest: COVID-19 outbreak worldwide (Updated June 9)
People's Daily app
1591669730000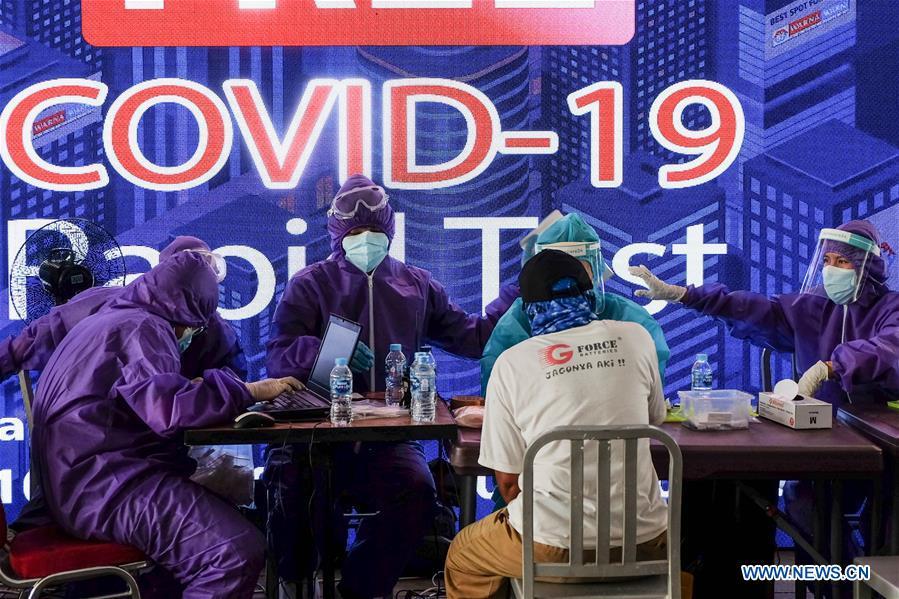 Medical workers perform a COVID-19 rapid test in front of Sudirman commuter station in Jakarta, Indonesia, June 8, 2020. (Photo: Xinhua)

The total number of deaths from the COVID-19 pandemic worldwide has increased to 405,168 with the global confirmed cases reaching 7,085,894 as of 9 am BJT on Tuesday, according to a tally by Johns Hopkins University.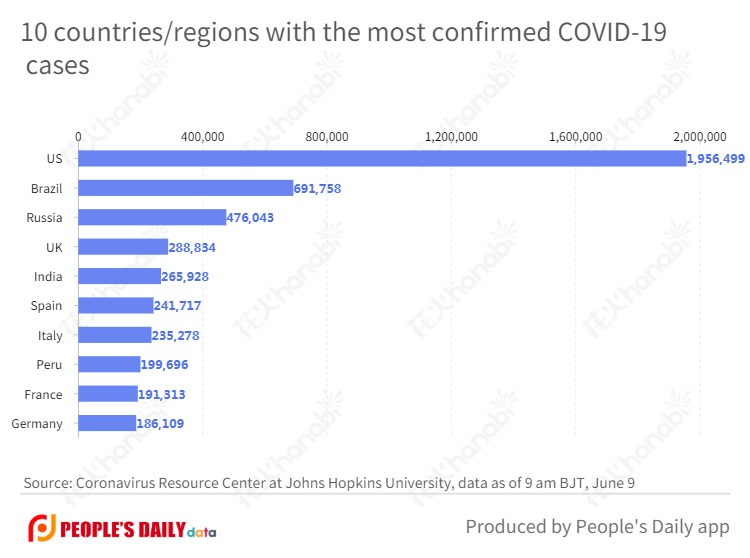 Current status (data as of 9 am BJT, June 9):

The number of COVID-19 deaths in the United States topped 110,000 on Sunday, reaching 110,028 as of 1:33 p.m. (1733 GMT), according to the Center for Systems Science and Engineering (CSSE) at Johns Hopkins University.
Brazil's government on Monday issued a revised single-day COVID-19 death toll, lowering it from the initially reported 1,382 to 525.
Russian Prime Minister Mikhail Mishustin on Monday announced the first steps to allow Russian citizens to travel beyond its borders after they closed to prevent the spread of the coronavirus, Russian media reported.
Officials with France's Ministry of Health and Solidarity announced 211 new COVID-19 cases since the previous day, with a total of 154,188 cases diagnosed, 1,024 severe cases, 54 new fatalities. The overall death toll stands at 29,209.
Turkey reported 989 new coronavirus cases on Monday, raising the total number in the country to 171,121, Health Minister Fahrettin Koca said.