The latest: COVID-19 outbreak worldwide (Updated May 8)
People's Daily app
1588933362000
Globally, as of 6 pm BJT on Friday, there have been 3,726,292 confirmed cases of COVID-19, including 257,405 deaths, reported the WHO.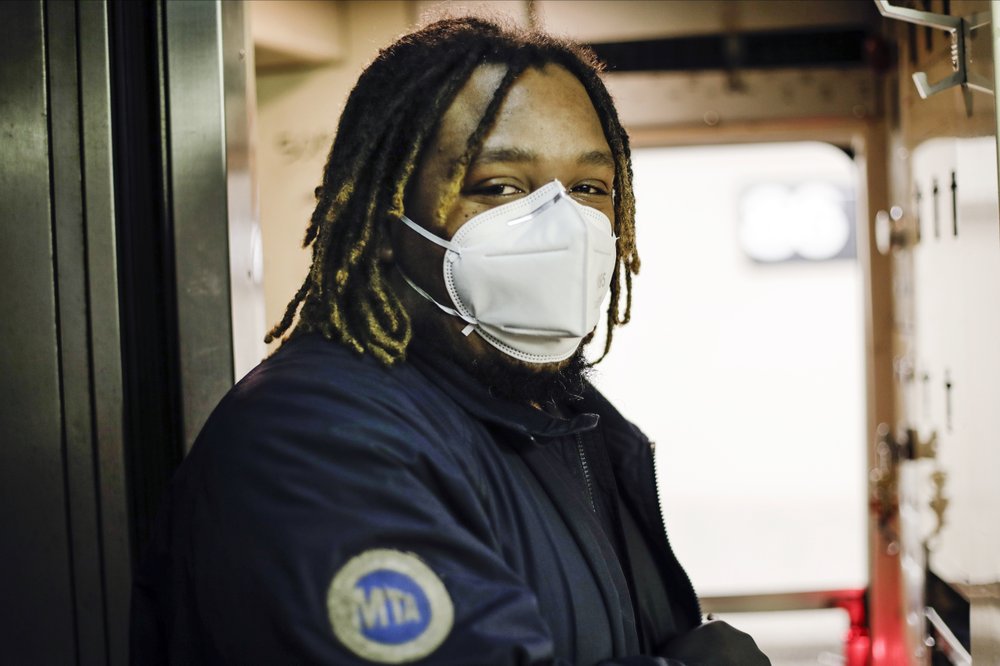 In this Thursday, April 30, 2020, photo, New York City subway conductor Desmond Hill works on the N train in New York. (Photo: AP)
Current status (data as of 6 pm BJT, May 8):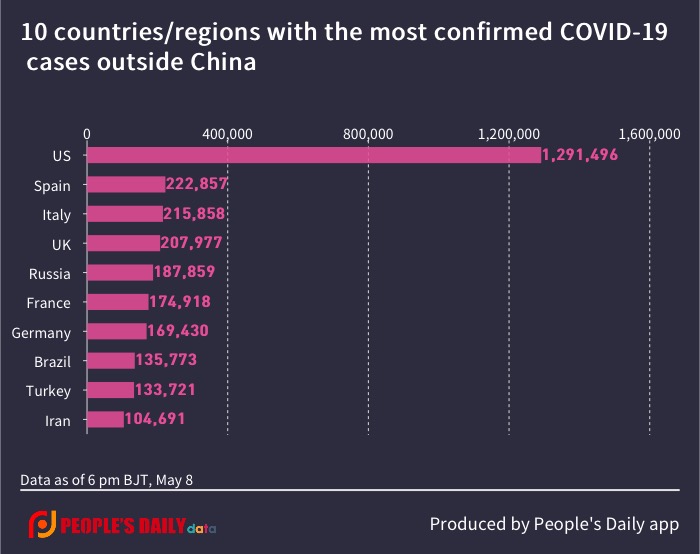 Sources: Xinhua, Johns Hopkins University, national public health agencies.
The outbreak has now claimed at least 76,650 lives in the US, the most of any country, with a total of 1,291,496 infections, according to a tally by the 1Point3Acres virus tracker as of 6 pm BJT on Friday.
Spain has recorded 222,857 confirmed cases and 26,299 deaths.
The coronavirus pandemic has claimed 29,958 lives in Italy, bringing the total number of infections to 215,858.
The UK's confirmed cases have increased to 207,977, with the number of deaths at 30,689, according to the JHU virus tracker.
Russia has confirmed 187,859 cases of COVID-19, with the number of deaths at 1,723.
A total of 174,918 people in France have tested positive for COVID-19, with the death toll at 25,990.
It is followed by Germany with 7,392 deaths from 169,430 infections.
Confirmed cases of COVID-19 in Brazil have increased to 135,773 with 9,190 deaths, Johns Hopkins reported.
Turkey has confirmed a total of 133,721 COVID-19 cases, raising the number of deaths to 3,641.
Iran has reported 104,691 COVID-19 cases and 6,541 deaths from the virus so far.