Iran reports 3,574 new COVID-19 infections, its highest daily jump
People's Daily
1591268306000
Cairo (People's Daily) - Iran announced 3,574 new COVID-19 infections on Thursday, recording its highest daily jump since the outbreak began in February.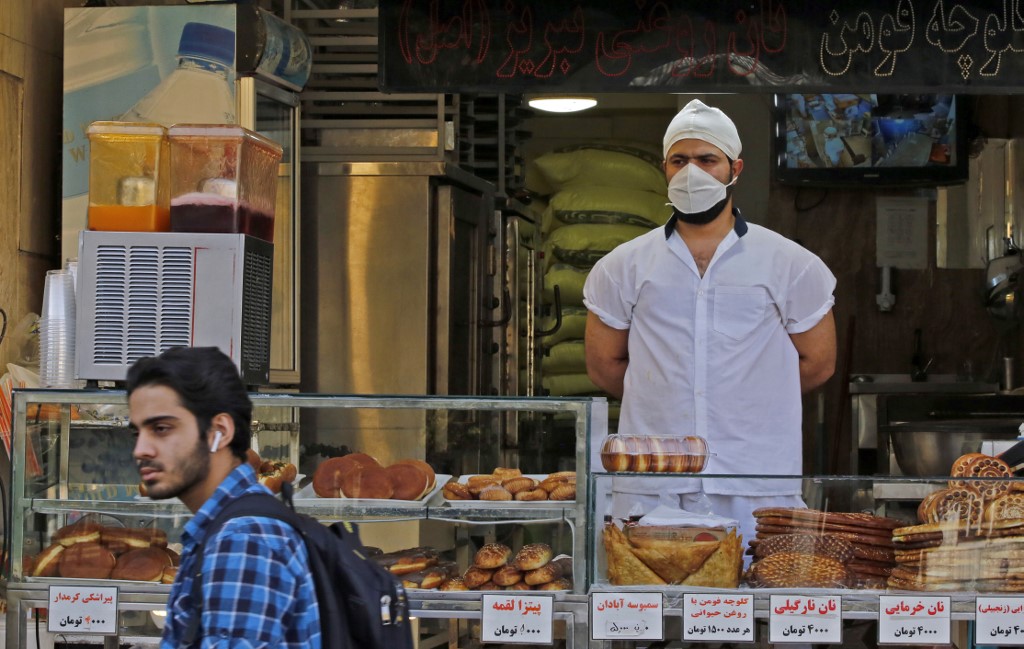 An Iranian man walks in front of a pstry shop in the capital Tehran on June 3, 2020. (Photo: AFP)
The number of confirmed cases has risen to 164,270 with the number of deaths at 8,071, and 127,485 people have recovered. Fifty-nine people have died in the past 24 hours, Iran's health ministry spokesman said.