Israel says Iran attempts to recruit Israeli spies through social media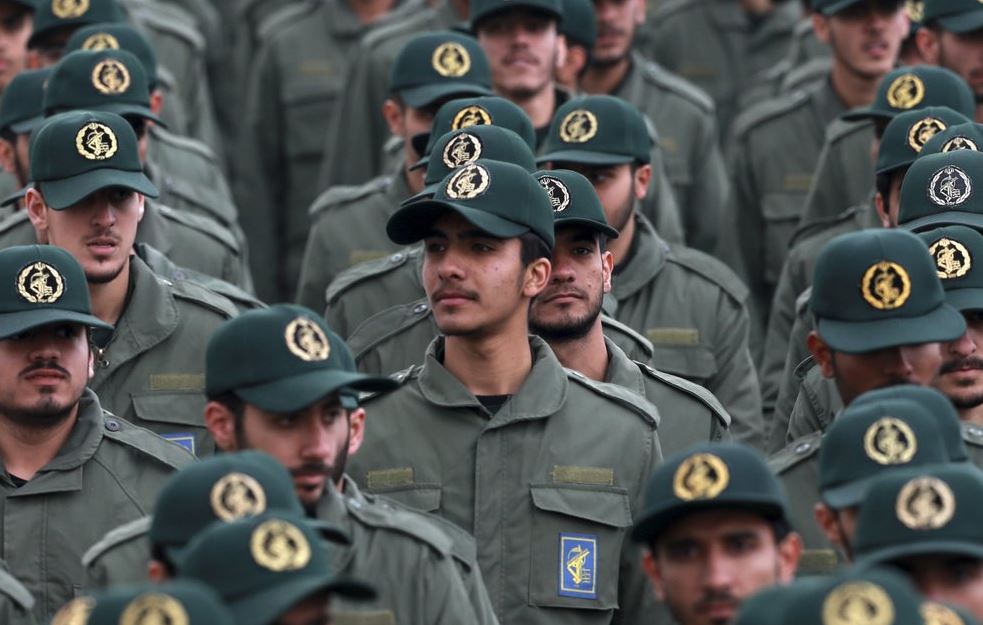 Iranian Revolutionary Guard members attend a ceremony celebrating the 40th anniversary of the Islamic Revolution, at the Azadi, or Freedom, Square in Tehran, Iran, Feb 11, 2019. (File photo: AP)
JERUSALEM, July 24 (Xinhua) -- Israel's Shin Bet security service said Wednesday that it has foiled an Iranian attempted to establish an espionage network inside Israel by recruiting agents through social media.
The Shin Bet issued a statement saying that the network, operating from Syria, has attempted to recruit agents in Israel, and the occupied West Bank and Gaza Strip to work on behalf of the Iranian intelligence.
The network was guided by the Iranian intelligence and led by a Syrian operative nicknamed "Abu Jihad," according to the Shin Bet.
"It attempted to recruit people via preliminary contacts based on fake Facebook profiles and -- later -- messaging apps," the statement read.
Those who have been recruited were asked to collect information on military bases, sensitive security installations, Israeli VIPs, police stations, and hospitals. According to the investigation, the information was collected to "prepare targets for attacks in Israel at the behest of Iran."
The Shin Bet said that the network's activity online was monitored by the Israeli intelligence community at the outset.
Israel considers Iran its arch-foe and has carried out some airstrikes in Syria, claiming the attacks target Iranian sites and weapons convoys to Hezbollah, a Lebanon-based political party and an armed group.