German area goes into de-facto virus lockdown
A second German district has gone into a de-facto lockdown as new coronavirus infections surge in the country and across Europe.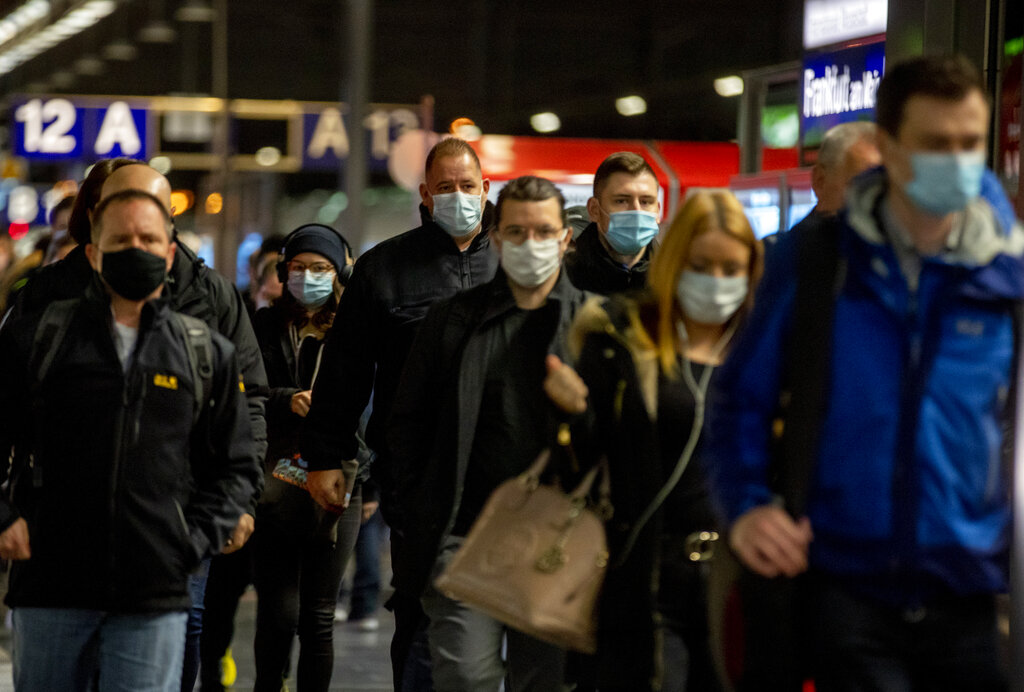 The restrictions in Bavaria's Rottal-Inn county, on the border with Austria, began Tuesday, news agency dpa reported. Rottal-Inn follows Berchtesgaden, another Bavarian county in Germany's southeastern corner, which introduced similar restrictions last week.
Schools and kindergartens will be closed and events canceled, and people told not to leave their homes without good reason.
Rottal-Inn has recorded well over 200 new infections per 100,000 inhabitants over the past seven days. In Germany, measures are required once new infections top the 50 per 100,000 mark.
On Tuesday, the country's national disease control center reported 11,409 new infections. Another 42 people died, bringing the country's overall virus death toll to 10,098.
Hospitals and intensive units are filling up again and German Chancellor Angela Merkel has expressed grave concern, saying the current restrictions are not strong enough to slow down the spread of the virus.
Merkel will meet with the state governors Wednesday and the government is likely to introduce further restrictions.