Iran confirms release of Grace 1 supertanker by Gibraltar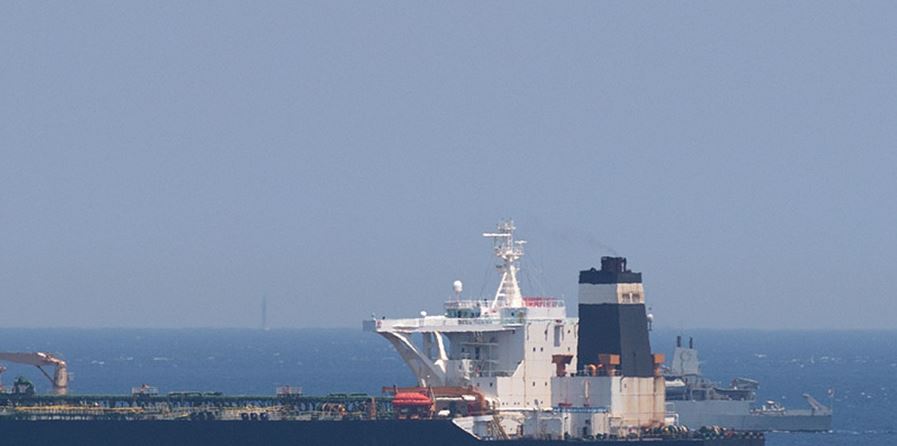 A British Royal Navy ship (back R) patrols near supertanker Grace 1 suspected of carrying crude oil to Syria in violation of EU sanctions after it was detained off the coast of Gibraltar on July 4, 2019. (Photo: Xinhua)
TEHRAN, Aug. 15 (Xinhua) -- The Iranian ambassador to Britain confirmed that Gibraltar released the Iranian supertanker Grace 1 on Thursday.
"Following a decision by the Gibraltar's authorities and a ruling of a (Gibraltar's) court, the illegal detention of the Iranian oil tanker was lifted," Hamid Baeidinejad tweeted.
Over the past 40 days, the Iranian officials held continuous political, legal and technical negotiations with the British side for the lift of this "illegal detention," said Baeidinejad.
Preparations have been made for the cruise of the Iranian tanker to high seas and it will leave Gibraltar region "soon," he added.
Earlier in the day, the Gibraltar court decided to release the Iranian tanker which was seized by British Royal Marines in Gibraltar last month on suspicion of attempting to carry oil to Syria in "breach of EU sanctions," charges denied by the Iranian government.
The release of the Iranian tanker comes amid the reported last-ditch attempts by Washington to stop the release.
"The US desperate attempts to stop the release of the oil tanker at the last moment was a humiliating failure," the Iranian ambassador noted.