Malta reports first death linked to coronavirus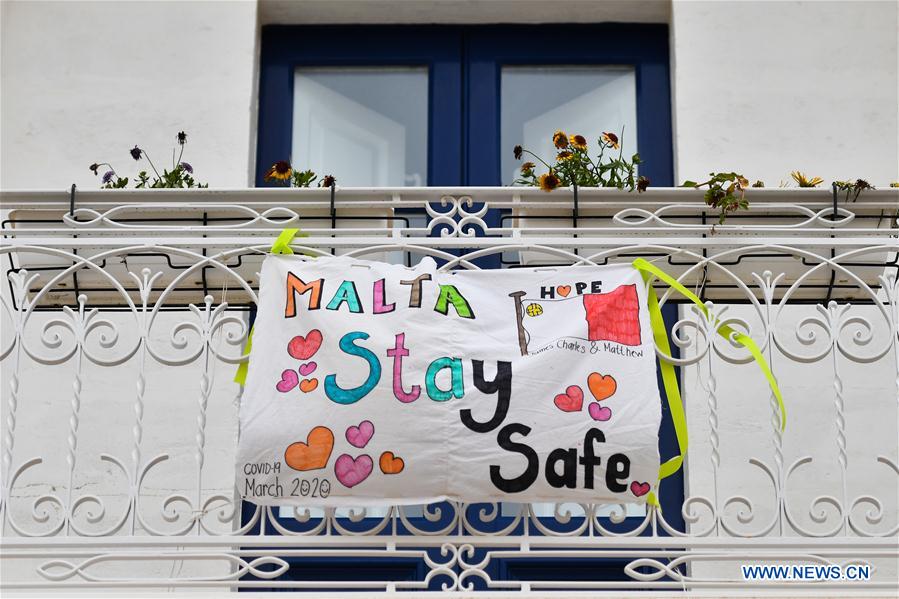 A painting praying for safety is seen hung on a balcony in Valletta, Malta, on March 17, 2020. (Photo: Xinhua)
The small Mediterranean island nation of Malta has recorded its first death linked to the coronavirus.
The country's health minister identified the victim as a 92-year-old woman who suffered from renal and cardiac complications, and was also diabetic. She died in the hospital on the island of Gozo.
Malta has confirmed 299 cases of the coronavirus — including a 1-month-old — since March 7.