African swine fever detected in Myanmar Shan state special region
YANGON, Aug. 16 (Xinhua) -- Myanmar has detected the outbreak of African Swine Fever Virus (ASFV) in Mongla, Shan State Special Region-4 with 12 pigs dying of the virus after laboratory test, the Livestock Breeding and Veterinary Department of the Ministry of Agriculture, Livestock and Irrigation said on Friday.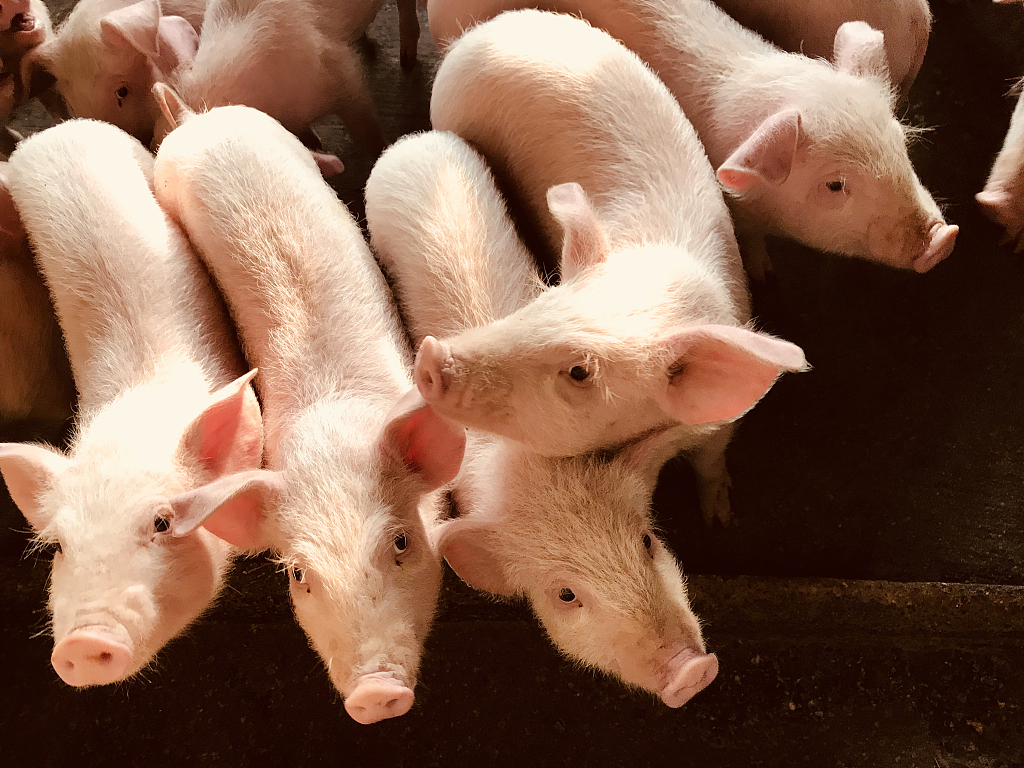 File photo: VCG
"If the onset of the virus is confirmed, the validated farm has to be stamped out to prevent it from spreading along with spraying pesticide and restricting the export of pigs and their related products from the affected area," the department said in a statement.
Twelve pigs in Wan New village, Mongla township of the special region died of the suspicious swine flu during the first six days of this month.
Acquiring samples from the deceased pigs on Aug. 9 , the department performed lab test using real time RT-PCR technology on them in Yangon and Mandalay's veterinary diagnostic laboratories.
The results show the cause to be a strain of ASFV.
ASFV causes high death rate among domesticated and wild pigs and currently has no antibiotics or cure.
The department is cooperating with regional organizations and sending reports to the World Organization for Animal Health (OIE).
As an emergency move, the authorities are conducting biosecurity measures with pig farms in the region.