Singapore reports 465 COVID-19 cases, raising total to 27,356
People's Daily app
1589625651000
Bangkok (People's Daily) - Singapore reported 465 new coronavirus cases on Saturday, bringing the total number of infections to 27,356, said its Ministry of Health.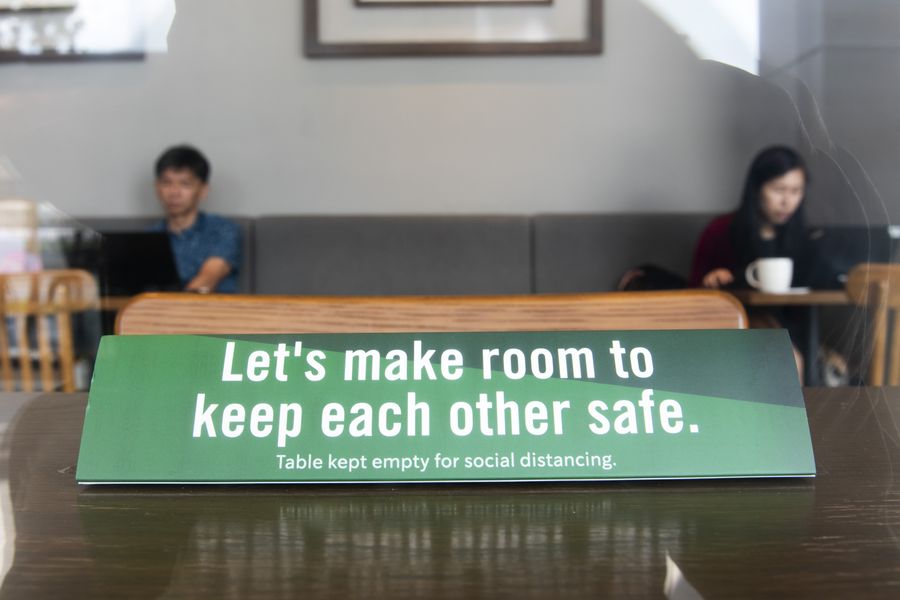 Photo taken on April 2, 2020 shows social distancing markers in a cafe in Singapore's Marina Bay area. (Photo: Xinhua)
Most of the new cases were foreign workers. Four cases are Singaporeans or permanent residents.
7,248 patients have recovered from the infection, 18 patients are in critical condition and 21 deaths have been reported.