'Historic' drop in energy demand due to coronavirus pandemic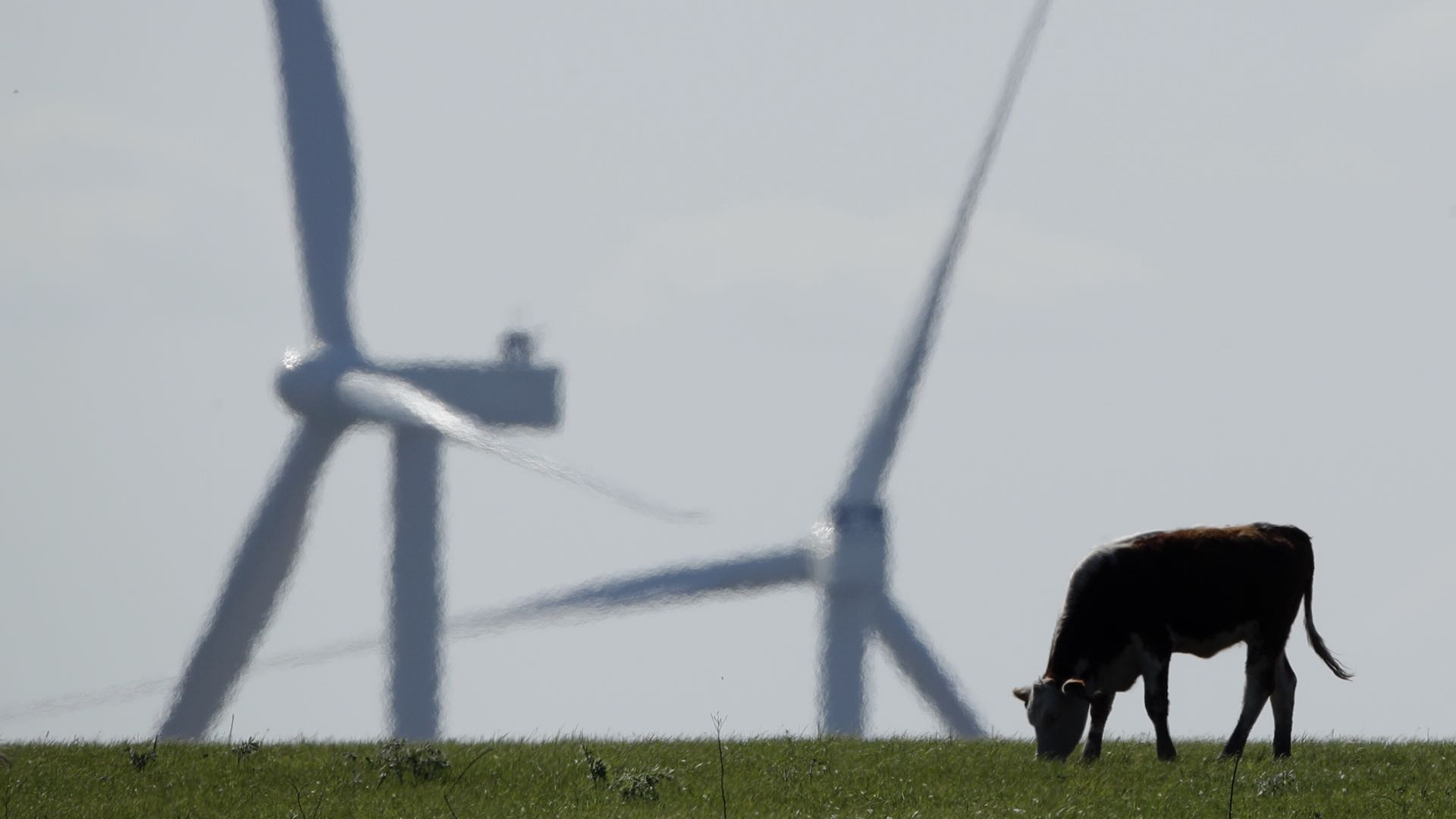 A cow grazes in a pasture as wind turbines rise in the distance, April 27, 2020, near Reading, Kansas, US. (Photo: Agencies)
Lockdowns enforced to control the coronavirus pandemic have led to the biggest slump in global energy demand since the Second World War, declining carbon emission by nearly eight percent, according to an analysis released on Thursday.
With industrial production and major economic activities affected, global energy demand is likely to reduce by around six percent, revealed the annual energy review by International Energy Agency (IEA).
The staggering fall in the energy demand is seven times the decline faced by the sector after the 2008 global financial crisis. The drop is equivalent to the entire annual energy demand of India, the world's third-largest energy consumer after China and the U.S.
"This is a historic shock to the entire energy world. Amid today's unparalleled health and economic crises, the plunge in demand for nearly all major fuels is staggering, especially for coal, oil and gas," said Dr. Fatih Birol, executive director of IEA.
European Union and the U.S. are likely to witness a much higher slump in energy demand of 11 percent and nine percent, respectively. But during full lockdowns electricity demand was as low as 20 percent.
The findings are based on a realtime analysis during the first 100 days of 2020 when many countries started restricting movement, gatherings and ensuring social distancing.
Surprisingly, low-carbon sources of electricity production – solar, hydropower and nuclear – have received a significant boost during the lockdown. A continually rising renewable energy sector dominates 40 percent of global energy generation.
The report pointed out that coal-fired power plants would be particularly hard hit, with global demand projected to fall by eight percent in 2020. These plants had a peak production in 2018, but now it's set to fall by more than 10 percent in the current year.
Natural gas, which has been witnessing impressive growth in the last decade, could decline by five percent in 2020.
"Renewables are set to be the only energy source that will grow in 2020, with their share of global electricity generation projected to jump thanks to their priority access to grids and low operating costs," said the report.
But when compared to previous years, the growth of the renewable sector could be much lower. Biofuels used extensively in the transport sector is facing a sharp decline in demand as restrictions have affected mobility at the local, national and global level.
"This crisis has underlined the deep reliance of modern societies on reliable electricity supplies for supporting healthcare systems, businesses and the basic amenities of daily life," said Dr. Birol.
"But nobody should take any of this for granted – greater investments and smarter policies are needed to keep electricity supplies secure," he added.
According to energy analysts, the situation might change as many governments have announced trillions of dollars in the stimulus package to re-start the economy. Cheap coal might get a boost for power generation emitting climate harming gases.