Congress roasts top US diplomat amid Afghanistan debacle
WASHINGTON, Sept. 14 (Xinhua) -- U.S. Secretary of State Antony Blinken was roasted by Congress Tuesday, as lawmakers from both parties grilled him over his role in the botched evacuation of Americans from Afghanistan.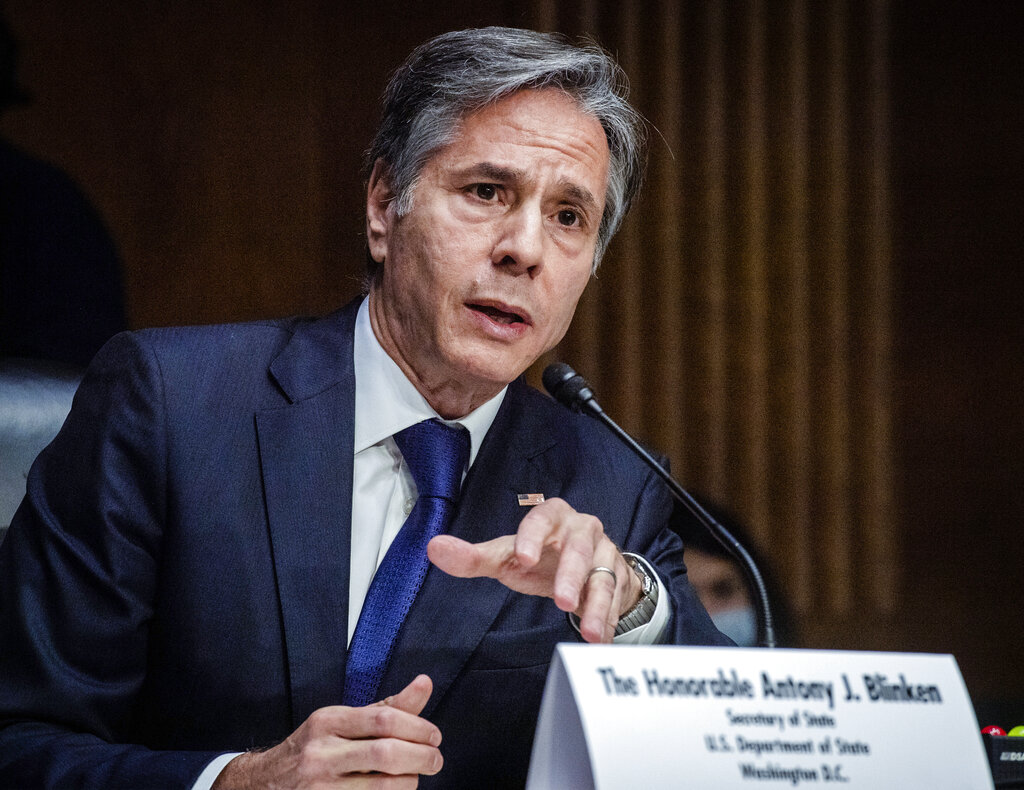 The Biden administration is roundly criticized by both sides of the aisle, as well as U.S. media and analysts, as Americans and Afghan allies remain stranded in Afghanistan after the chaotic U.S. withdrawal.
Bob Menendez, chairman of the Senate Foreign Relations Committee and a member of Biden's own Democratic Party, castigated Blinken on Tuesday, the secretary's second day of intense questioning by outraged lawmakers.
The execution of the U.S. withdrawal was "clearly and fatally flawed," Menendez said in his opening remarks at the hearing. "There has to be accountability."
Republican Senator James Risch, the ranking member of the committee, argued "the Biden administration alone is responsible for this debacle and its consequences."
Blinken firmly pushed back against the criticisms and blamed the Trump administration for leaving the current government in a bad situation.
The United States and Afghan Taliban signed an agreement in February 2020, which called for a full withdrawal of the U.S. troops from Afghanistan by May 2021 if the Taliban meets the conditions of the deal.
"We inherited a deadline. We did not inherit a plan," Blinken told the House Foreign Affairs Committee on Monday.
He also noted that no one in the government foresaw how quickly Afghan security forces would collapse, which led to the militants overtaking the nation in a matter of days.
"Even the most pessimistic assessments did not predict that government forces in Kabul would collapse while U.S. forces remained," Blinken added.
Senator Rand Paul, a Republican who spent a decade pushing for U.S. forces to leave Afghanistan, said, "never in my worst nightmares did anyone conceive such a colossal incompetence."
The senator also inquired about reports that a U.S. drone strike in Kabul killed an aid worker and several children in late August. Blinken declined to comment, saying the issue is being reviewed.
"You'd think that you'd kind of know before you off somebody with a predator drone, whether he's an aid worker or he's an ISIS-K," Paul said, referring to an Afghanistan-based offshoot of the Islamic State.
Blinken said the Pentagon and the State Department put together an "extraordinary effort" to evacuate Americans and Afghan allies before the remaining U.S. forces pulled out last month.
Republican Senator Ron Johnson chastised the administration for what he said was behaving as if the withdrawal was a resounding success.
"If I were just to read your testimony not having watched any news I would literally think this was a smashing success," Johnson said.
"But I do read the news, as most Americans do, and we realize that this was a complete debacle," Johnson said. "I think what concerns me the most, among many things, is that detachment from reality."
Democratic Senator Jeanne Shaheen acknowledged that the situation in Afghanistan resulted from the failure of both Democratic and Republican administrations.
"I do think we need an accounting, that's important for history and for us going forward, but let's stop with the hypocrisy about who's to blame. There are a lot of people to blame, and we all share in it," she said.
Blinken is the first senior administration official to testify on Afghanistan in the wake of the chaotic withdrawal. Several Republican lawmakers had called on Blinken to resign.
A poll conducted last month by the Pew Research Center showed only 26 percent of Americans believe the Biden administration handled the Afghanistan situation well, while 42 percent said the administration did a poor job, and 29 percent said the administration had done only a fair job.