Germany to ease more virus curbs, with museums, zoos to reopen: govt source
Germany is poised to further ease curbs on public life, with museums, zoos and memorial sites to be given the green light to reopen, a government source said on Thursday.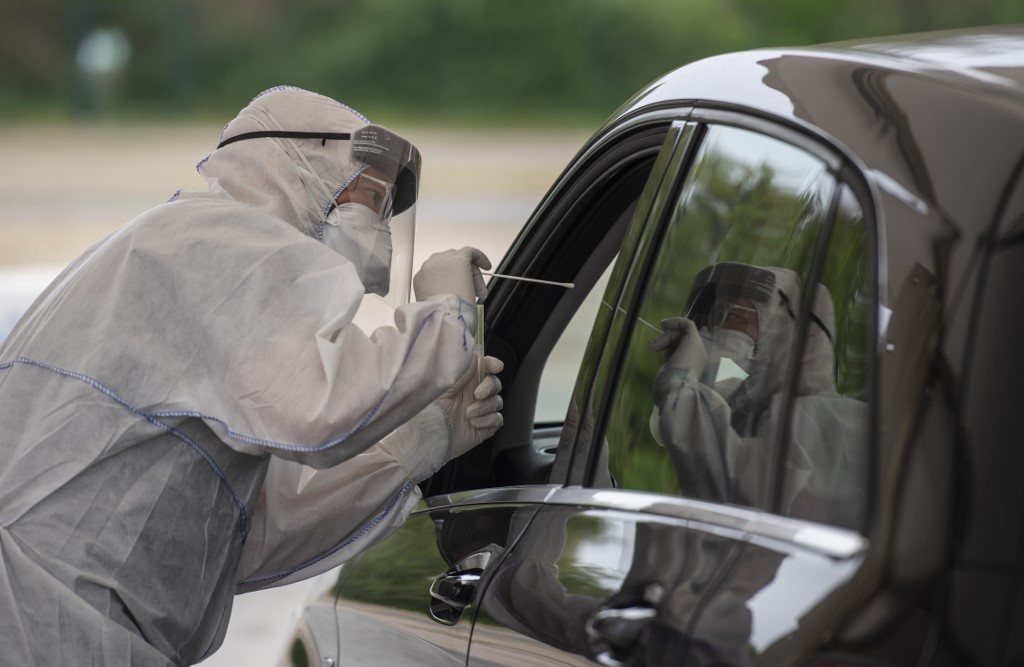 A doctor wearing protective gear, face shield and face mask gathers a saliva sample from a driver at a drive-in COVID-19 testing facility in Berlin on April 30, 2020, amid the new coronavirus COVID-19 pandemic. (Photo: AFP)
Rules to maintain social distancing to prevent transmission of the novel coronavirus will apply, with the institutions to meet "requirements for hygiene, access control and avoidance of queues", according to a plan to be approved Chancellor Angela Merkel and premiers of Germany's 16 states when they hold a conference later on Thursday.