UK to send third warship to Gulf
Britain will send a third Royal Navy warship to the Gulf, the defense ministry announced on Tuesday, while insisting that it did not "reflect an escalation" of tensions with Iran in the region.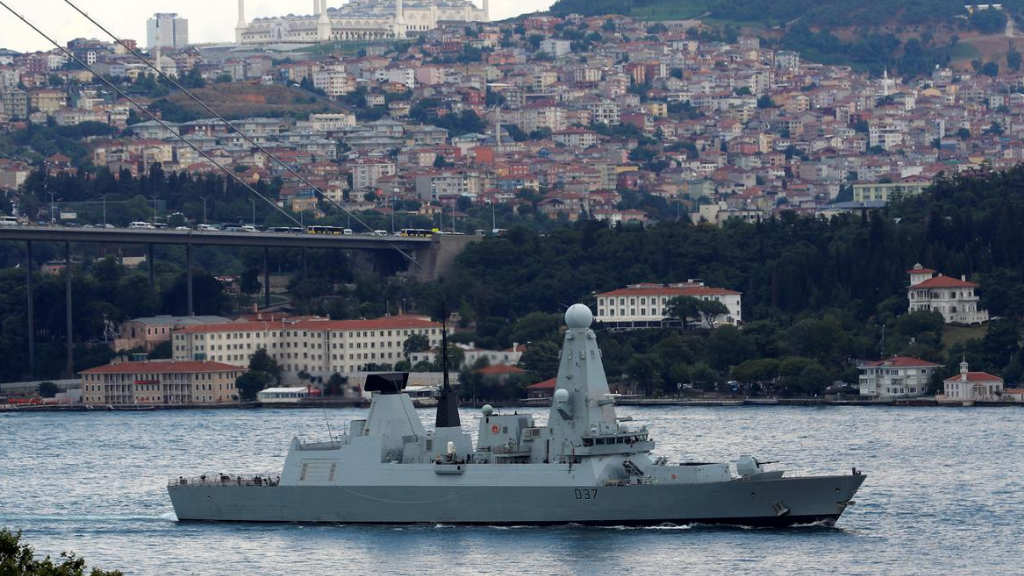 British Royal Navy destroyer HMS Duncan (D37) sails in the Bosphorus, on its way to the Mediterranean Sea, in Istanbul, Turkey, July 12, 2019.
Britain has already sent the HMS Duncan, an air defense destroyer, to cover for frigate HMS Montrose while it undergoes maintenance in nearby Bahrain, and will also send frigate HMS Kent "later this year."
Reports said it would head to the Gulf in mid-September. HMS Montrose last week warned off three Iranian gunboats that UK officials said were trying to "impede" the progress of a British supertanker through the Strait of Hormuz in the Gulf.
The defense ministry said the HMS Kent would be "taking over" from HMS Duncan, but added that an "occasional overlap of ships when one deployment begins and another ends... is not uncommon," suggesting that all the three ships could be in the region at some point.
The ministry said the deployments were "long-planned" to ensure "an unbroken presence" in the crucial waterway and "do not reflect an escalation in the UK posture in the region."
Iranian officials have denied last Wednesday's incident in the Strait of Hormuz ever happened. The British government has in any case raised the alert level for ships traveling through Iranian waters to three on a three-point scale, indicating a "critical" threat.
HMS Duncan carries a set of heavy Harpoon anti-ship missiles and has a company and crew in excess of