Ugandan president says measures in place to avoid Ebola spread
Ugandan President Yoweri Museveni on Tuesday assured the international community that the east African country has put in place measures to avoid the exportation of the deadly disease.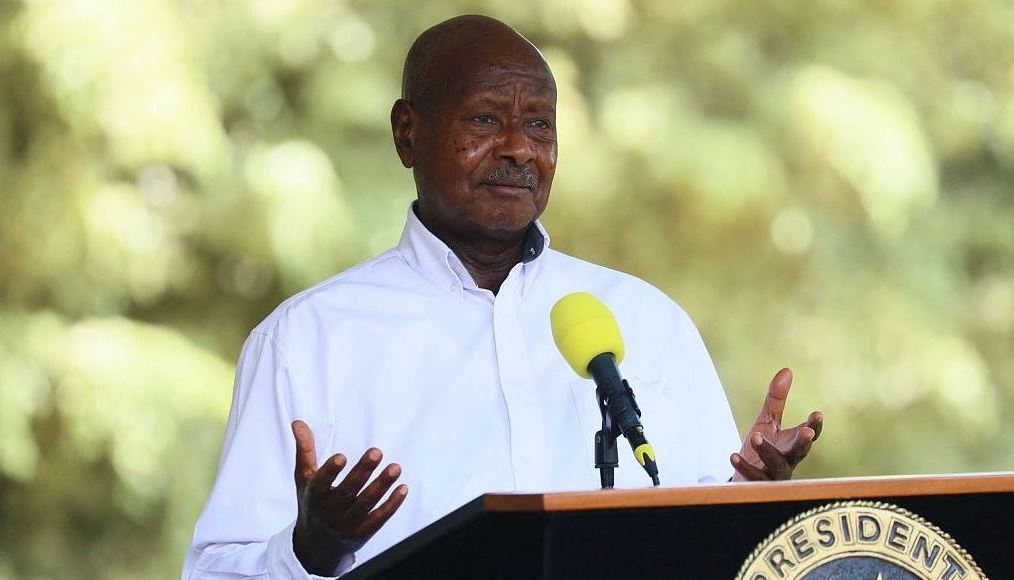 Museveni in a national address, telecast live said the country's Entebbe International Airport and other land border crossing points have temperature scanners to screen any traveller who may have signs.
The president said people who have got into contact with Ebola cases have been banned from traveling, adding that their names have been given to the immigration officials.
Museveni said if the contacts do not adhere to the government restrictions, and escape through the country's porous borders, their names would be shared with neighboring countries.
Museveni's comments come amid concerns that foreign tourists had started cancelling their trips to the country. He said some international conferences had been canceled because of the fear of the Ebola spread.
The president said Ebola cases have been registered in only six out of the country's 146 districts.
He also warned people against exhuming infected Ebola bodies, saying they risk spreading the disease further.
He said said out of the 55 people who have died of Ebola since it was announced on September 20, 10 people died of the disease after they exhumed a relative who had died of the disease.
The president said exhuming bodies because relatives want to carrying out rituals is not acceptable.
Ebola bodies are buried by a team that is wearing protective gear and no one is allowed to touch the body or carrying out rituals on the body before it is buried.
Museveni also urged people in the affected areas to avoid seeking treatment from traditional healers or religious leaders, noting that the only option is seeking medical attention.
The president said frequent visits to traditional healers, myths, misconception and misinformation were driving the spread of the disease especially in the central district of Kassanda.
Museveni urged the ministry of health to continue sanitizing the public about how Ebola spreads.
According to the address, the country, since the outbreak was announced on September 20, 141 cases have been confirmed, out of which 55 have died, 73 have recovered and 13 are still admitted in the ebola treatment units.