France COIVD-19 death toll nears 30,000
People's Daily app
1589832276000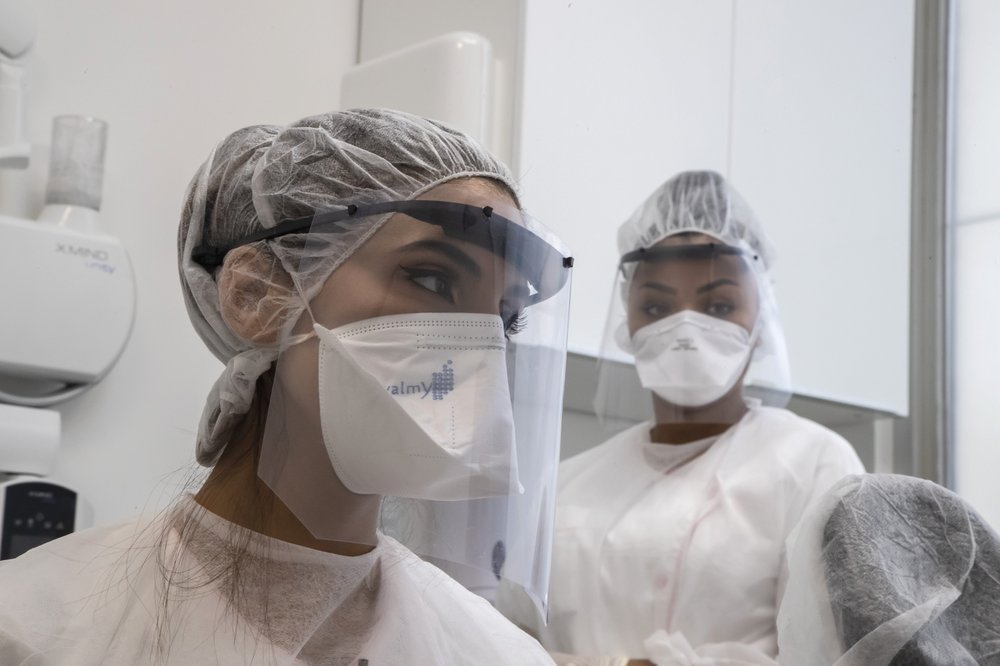 In this Wednesday, May 13, 2020 photo, dentist Sabrine Jendoubi, left, and her assistant Margot Daussat listen to a patient during a dental appointment, at a dental office in Paris. (Photo: AP)
Paris (People's Daily) - France reported 131 new COVID-19 fatalities on Monday, bringing the nationwide total to 28,239, according to a statement from the country's health agency.

Hospital deaths related to COVID-19 stand at 17,589, while nursing homes and other medico-social facilities have reported 10,650 fatalities.
The health ministry said new hospital admissions have dropped to 19,015, with fewer new ICU patients at 1,998.
A total of 142,903 cases of contamination were confirmed in France, with an increase of 492 people in 24 hours. And 61,728 people considered cured have been discharged from hospitals.
In a joint video conference, French President Emmanuel Macron and German Chancellor Angela Merkel called for the creation of a 500-billion-euro recovery fund capable of providing grants to countries and regions hardest hit by the pandemic.
According to Macron, this is a "major step forward" as it's the first time France and Germany have agreed to let the EU raise its debt.
Macron insisted the recovery fund would be available in the form of grants and not loans. Before a nation could receive money, the European Parliament will need to approve the grant and hold a summit meeting with member nations to discuss the terms and conditions.