Pakistani PM visits Pakistan-controlled Kashmir amid tension with India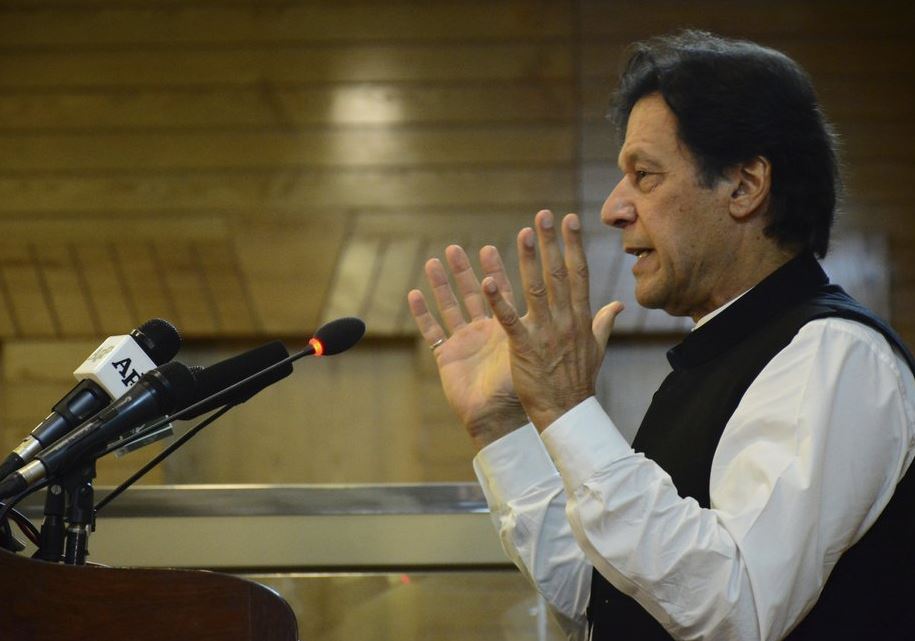 Pakistani Prime Minister Imran Khan addresses Kashmir's Legislative Assembly on the occasion of Pakistan's Independence Day, in Muzaffarabad, capital of Pakistani Kashmir, Wednesday, Aug. 14, 2019. (Photo: AP)

ISLAMABAD, Aug. 14 (Xinhua) -- Pakistani Prime Minister Imran Khan on Wednesday visited Pakistan-controlled Kashmir amid the ongoing tension with India after the latter scrapped the special status of Indian-controlled Kashmir.
During his visit, Khan said in an address to the legislative assembly of Pakistan-controlled Kashmir that his country will move the United Nations and the International Court of Justice to win rights for the people of Indian-controlled Kashmir.
Pakistan is celebrating its Independence Day on Wednesday. The government earlier also dubbed the day as Kashmir Solidarity Day to show its support to Kashmiris.
At the meantime, the Pakistani prime minister said that war is not a solution to the Kashmir issue, but he warned that the Pakistani army is ready and well prepared to foil any possible aggression.
Tension has been heightened after India lifted a special status for the Indian-controlled Kashmir earlier this month. In its reaction, Pakistan downgraded its diplomatic relations and suspended trade relations and train service with India.