Guatemala's president-elect denounces death threats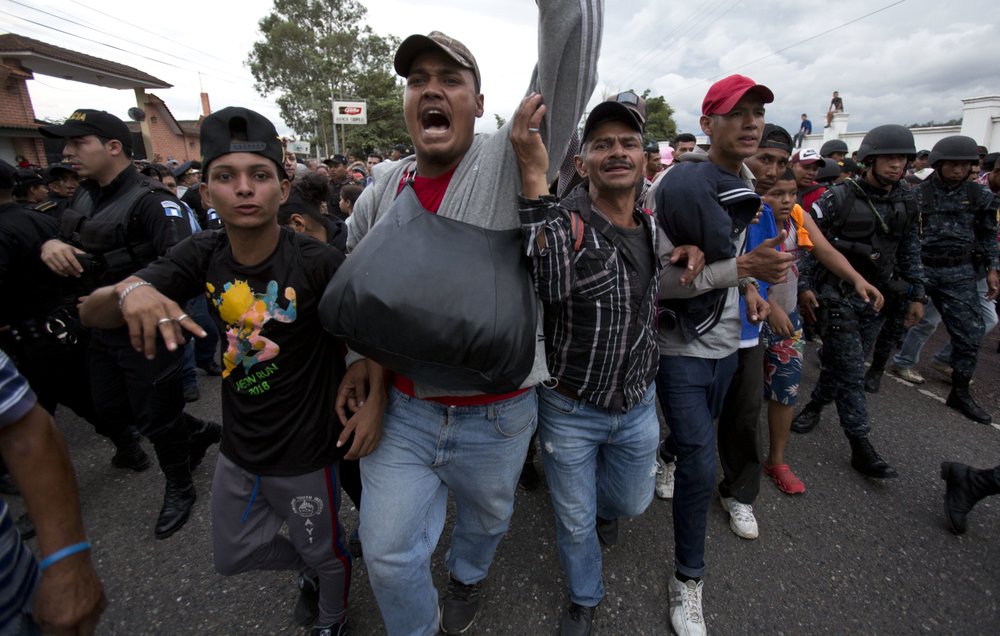 Honduran migrants cross a roadblock of Guatemalan police as they make their way to the U.S., in Esquipulas, Guatemala, Monday, Oct. 15, 2018. (Photo: AP)
GUATEMALA CITY, Jan. 13 (Xinhua) -- Guatemala's president-elect Alejandro Giammattei on Monday said criminal groups have threatened to kill him during his inauguration ceremony on Tuesday.
At a press conference, Giammattei said security has been stepped up due to the death threats, which authorities traced to a prison.
"We have requested international assistance from an international police agency," said Giammattei, adding "several telephone calls were detected from inside a prison, where they put a green light, as the gang members say, on my head for tomorrow."
The presidential handover from outgoing Jimmy Morales to Giammattei is scheduled to take place at the National Theater in the capital at 2 p.m. local time (2000 GMT).
Giammattei pledged to crack down on crime once in office, saying "we are going to go after all types of criminals so we can live like Guatemalans want to live."