UN humanitarian chief warns consequences of Ukrainian dam destruction
United Nations (UN) Undersecretary-General for Humanitarian Affairs and Emergency Relief Coordinator Martin Griffiths on Tuesday warned of the grave consequences of the destruction of the Kakhovka hydroelectric power plant dam in southern Ukraine.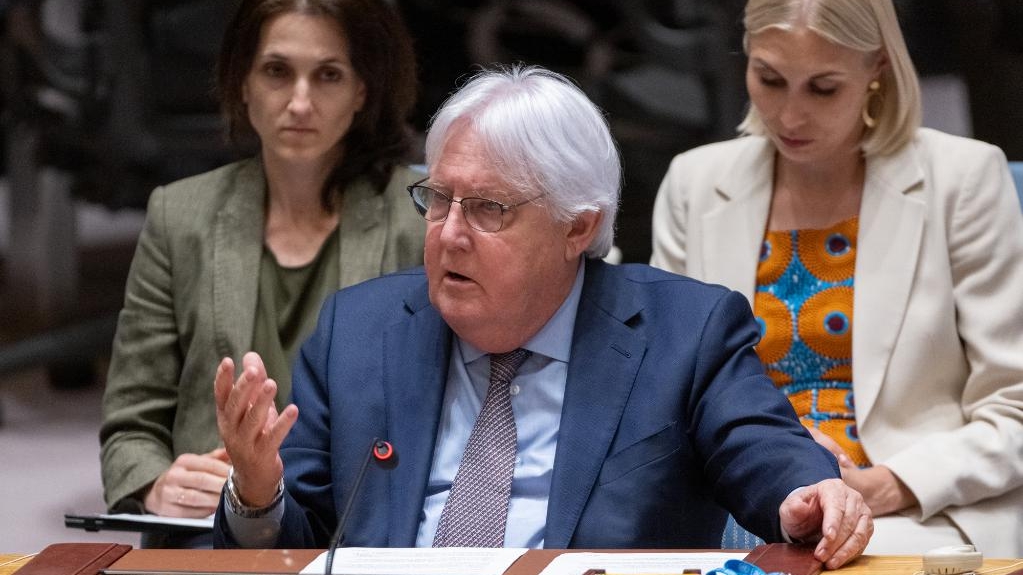 The dam's destruction is possibly the most significant incident of damage to civilian infrastructure since the start of the Russian-Ukrainian conflict in February 2022, Griffiths told an emergency meeting of the UN Security Council.
"The sheer magnitude of the catastrophe will only become fully realized in the coming days. But it is already clear that it will have grave and far-reaching consequences for thousands of people in southern Ukraine," he said.
The Kakhovka reservoir, formed by the dam, is a lifeline in the region and a critical water source for millions of people, not only in Kherson but also in Zaporizhzhia and Dnipro oblasts, he said.
The dam is a key source of agricultural irrigation in southern Kherson and the Crimean peninsula. The sustained flooding will disrupt farming activities, damage livestock and fisheries, and bring widespread longer-term consequences. This is a massive blow to a food production sector which is already significantly damaged, said Griffiths.
"We are particularly concerned about the risks of mine and explosive ordnance contamination, as fast-moving water shifts projectiles to areas previously assessed as safe, thus putting people in further and unpredictable danger," he added.
The destruction of the dam may also negatively affect electricity generation. Additionally, any uncontrolled decrease in the water level of the reservoir may negatively affect the safety of the Zaporizhzhia nuclear power plant. The International Atomic Energy Agency is closely monitoring the situation. So far, no immediate threat has been reported, he said.
Ukrainian authorities have reported that at least 40 settlements are already flooded or partially flooded in Kherson oblast. This number is expected to rise in the coming days. Severe impact is also expected in areas controlled by Russia, where humanitarians are still struggling to gain access, said Griffiths.
The UN and humanitarian organizations have already stepped up operations to try and address the impact of the event. An emergency response is under way to provide urgent assistance to over 16,000 affected people, he said.
He said the UN has no access to independent information on the circumstances that led to the dam's destruction. Yet, international humanitarian law is very clear: installations containing dangerous forces, such as dams, must receive special protection precisely because their destruction can cause severe loss for the civilian population, said Griffiths.
The consequences of not being able to deliver assistance to the millions of people affected by the flooding in these areas are potentially catastrophic, he said.
"We are extremely concerned about people in affected areas that we are currently unable to reach, and we are operationally ready at any time to move with inter-agency convoys and aid personnel into Russian-controlled areas," he added.