Hyundai to test hydrogen trucks in Israel in 2020
JERUSALEM, Sept. 24 (Xinhua) -- South Korea's biggest automaker Hyundai Motor will perform a large-scale experiment on hydrogen-powered trucks in 2020, business website Calcalist reported Tuesday.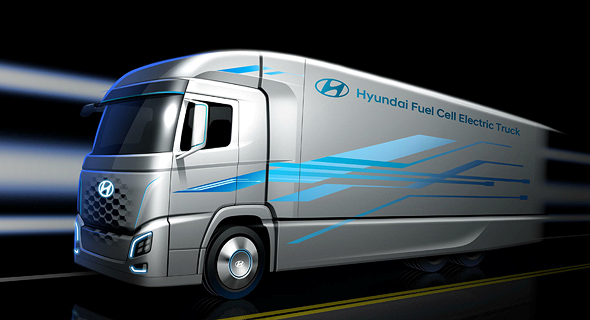 File photo by Hyundai
Hydrogen-powered vehicles have existed for about 50 years but have never entered serial production on a substantial scale, given the high availability and relatively low cost of gasoline and diesel fuel.
Due to the significant worsening in recent years in global environmental regulations, several manufacturers, including Honda and Toyota, started producing hydrogen-powered cars.
Israel is a suitable place for Hyundai's tests, given the road and weather conditions, including extreme heat in the Dead Sea region, steep slope roads in the northern Galilee region, and prolonged durability tests in carrying heavy cargo on the Arava road in southeastern Israel.
According to the report, a senior delegation of Hyundai Motor recently visited Israel, meeting with officials at the Israeli Prime Minister's Office to advance the experiment.
Ahead of the experiment, the Israeli Ministry of Energy is expected to release a call for proposals for setting refueling stations of hydrogen produced from natural gas.
According to the report, the tests will be conducted by Taavura Group, Israel's largest road haulage and logistics company, in collaboration with Colmobil Group which exclusively represents Hyundai Motors in Israel.
Hyundai has already introduced a hydrogen truck that started operating this year in Europe, with a 400-km driving range and 7-minute hydrogen refueling.