WHO encourages masks where physical distancing is difficult
People's Daily
1591410425000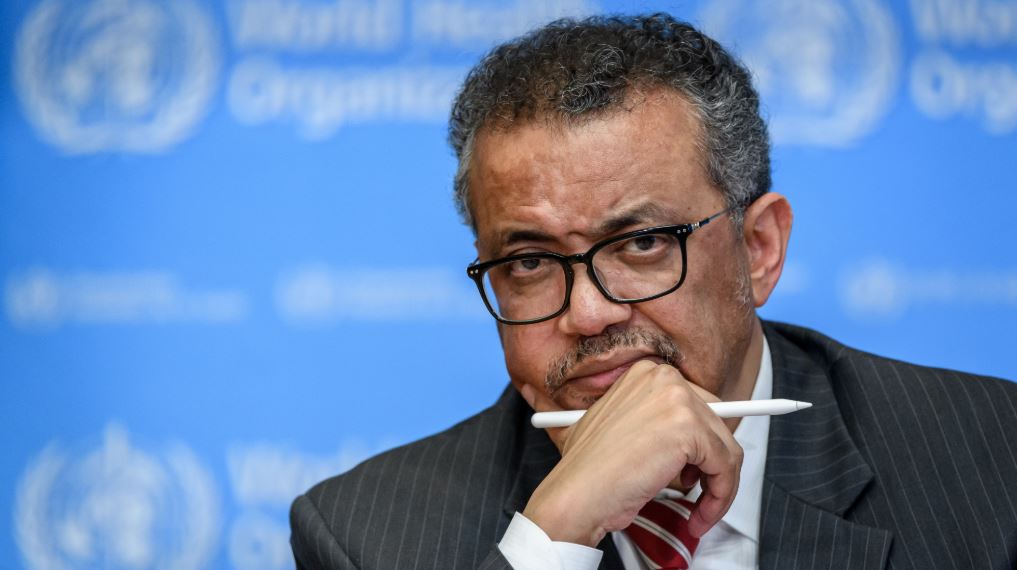 Tedros Adhanom Ghebreyesus said countries were given sufficient warning. (Photo: AFP)
The World Health Organization has advised governments around the world to encourage their people to wear masks in regions where physical distancing is difficult, as a way of curbing further spread of COVID-19.
"WHO advises that governments should encourage the general public to wear masks where there is widespread transmission and physical distancing is difficult, such as on public transport, in shops or in other confined or crowded environments," said Tedros Adhanom, the WHO Director-General, in a briefing on Friday.
Tedros warned that while masks help protect people from contracting the virus, they can also be an avenue for infection if not handled properly.
He urged against using contaminated hands to adjust or repeatedly taking off masks and wearing them again.
"Masks can also create a false sense of security, leading people to neglect measures such as hand hygiene and physical distancing," he said.
"I cannot say this clearly enough: masks alone will not protect you from COVID-19."
In his briefing, Tedros also noted that people aged 60 years and above, as well as those with underlying conditions, should wear a medical mask in situations where it is difficult to observe physical distancing.
The Director-General's briefing came as the world's COVID-19 infections went beyond 6.6 million and deaths surpassed 392,000, according to the US-based Johns Hopkins University.