The latest: COVID-19 outbreak worldwide (Updated May 2)
People's Daily app
1588417237000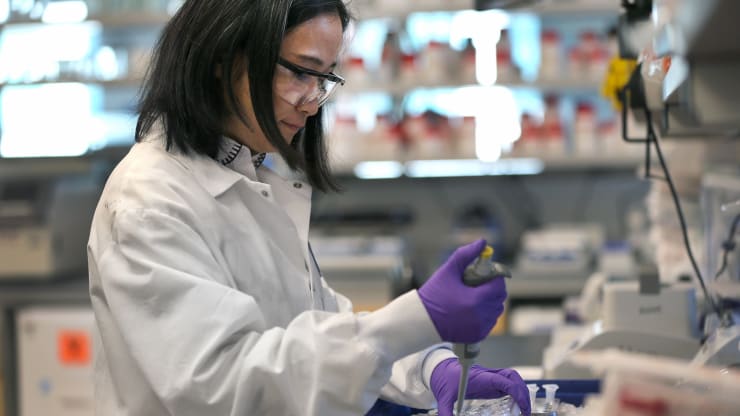 Scientist Xinhua Yan works in the lab at Moderna in Cambridge, MA on Feb. 28, 2020. Moderna has developed the first experimental coronavirus medicine, but an approved treatment is more than a year away. (Photo: Getty Image)
The total number of deaths from the COVID-19 pandemic worldwide has increased to 238,999 with the global confirmed cases reaching 3,359,055 as of 7 pm BJT on Saturday, according to a tally by Johns Hopkins University.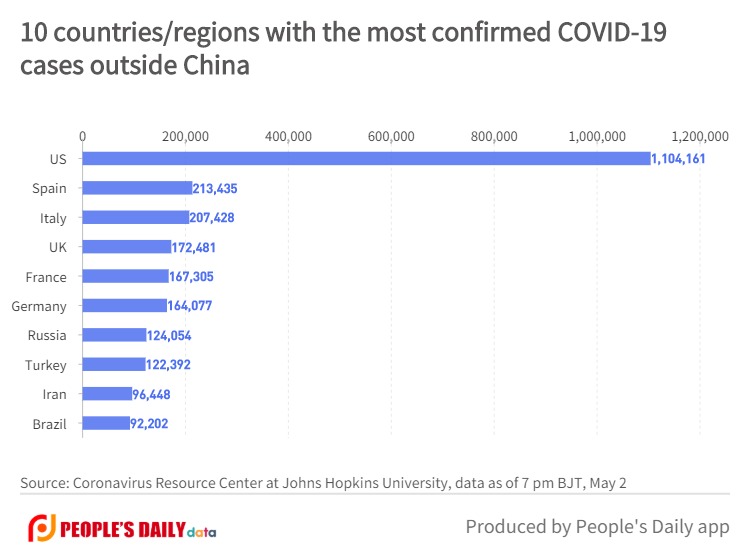 Current status (data as of 7 pm BJT, May 2):
Over 1.5 million cases of coronavirus and 140,260 deaths have been recorded in Europe, just under half the worldwide total, according to an AFP tally at 0850 GMT on Saturday.With at least 1,506,853 infections, including 140,260 deaths, Europe is the hardest-hit continent.
American authorities have approved an experimental drug for emergency use on coronavirus patients. Remdesivir, an antiviral drug initially developed to treat Ebola, was given the green light on Friday after a major trial found that it boosted recovery in serious COVID-19 patients.
Russia has reported a new daily record of 9,623 new COVID-19 cases over the last 24 hours, raising the total number of infections to 124,054 as of Saturday, the country's coronavirus response center said in a statement.
Iran had 802 new infections of COVID-19 and 65 new deaths during the past 24 hours, Iran's health ministry spokesman said on Saturday.The number of confirmed cases has risen to 96,448, with deaths at 6,156.
53 countries in Africa have reported 40,746 COVID-19 cases in total as of Saturday morning.